Are you thinking of installing your own laminate flooring? It's a great DIY project because laminates are so easy to work with. Download the free laminate flooring installation PDF guide below, but read about the details here first. The installation methods you'll get also apply to engineered hardwood and luxury vinyl plank and tile.
The Origin of Laminates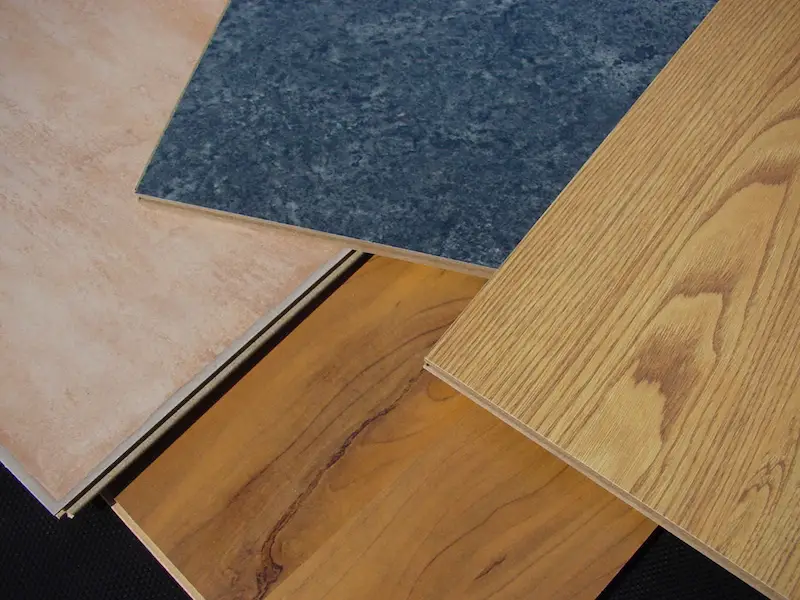 Laminate flooring was originally developed in Europe and it first came to North America in the early 1990s. I remember trying some of this strange stuff for the first time in 1993. The representative was from a company I'd never heard of before – Pergo (not a household name in the reno business at that time, but certainly is now) – and they told me that laminates were going to become the next big thing in flooring. I didn't believe them, but now Pergo is a household name and so is the phrase "laminate flooring".
All laminates are based on a high density fiberboard core covered with a decorative outer layer that simulates wood, stone or tile. Some laminates are available in plain colors, too. Neighbouring pieces fit together with tongue and groove edges, without attaching to the underlying floor at all. Original designs required all these edge joints to be glued together, but most modern laminates these days click together with a self-locking, glueless tongue and groove joint. This is what they mean by "click" flooring.
I happen to like laminates a lot – at least, the right kind of laminates. That's why I've chosen to install them in a couple of places in my house and recommend them to homeowners for years. That said, laminates aren't perfect. Here are the straight facts:
Laminate Flooring Fact#1: It's Fast, Easy and Simple to Install
Most people recognize that laminates are fast and easy to install with a minimum of mess inflicted on the rest of the house. What you might not understand is how very simple the work really is.
With a little help it's easy for a do-it-yourself to install 500 sq. ft. of laminate flooring in a day.
It got to the point where my 8 year-old helper could quickly and easily install the flooring all on his own, unattended, as fast as any carpenter.
Professional installation costs are typically 50% extra on top of flooring costs alone, so there's good money to be saved if you put it down your self.
DIY success is easy, provided you understand several essential tricks.
Laminate Flooring Fact#2: It's Tough (at least some of it is)
Laminates can be exceptionally durable, but not always. And this is exactly where disappointment sets in for some homeowners who select a particular laminate without sufficient understanding.
Too often, people unwittingly choose a low-priced laminate without realizing that there's a huge difference in physical durability across all laminate choices.
The best versions are tough enough to happily endure use in stores and restaurants where people walk on the floor all day long wearing gritty street shoes.
At the other end of the spectrum you'll find laminates that chip and scratch with annoying ease. And since damage like this can't be repaired flawlessly, you need to choose a product that's tough enough by design.
So how can you get a sense of the real world durability of the laminates you're considering? Two ways:
Look at products that are specifically rated for heavy residential or light commercial applications. Laminates with an AC rating of 3, 4 or 5 are plenty tough. "AC" stands for abrasion classic the world of laminates.
Buy a single bundle of your favorite product and temporarily click it together in the highest traffic area of your home for at least several weeks. Besides giving you an accurate sense of resistance to scratching and chipping, you'll also see how the flooring shows up dirt. Many dark colors look terrific in the showroom but show up dust and grime much more obviously than lighter colours. Try some out first and you'll avoid nasty surprises.
Laminate Floor Fact#3: It's Compatible with In-Floor Heating
Besides speed of installation, laminate flooring is also one of the best wood-type options for installation above radiant in-floor heat.
It resists drying and shrinkage better than solid wood floors, and it also requires no nails that might puncture the plastic heating pipes that carry warm water.
Laminates simply float, installed over a thin layer of medium density foam underlay that compensates for the inevitable small bumps and depressions in the underlying subfloor.
Want to install your own laminate flooring? Click here or below to download a complete, illustrated how-to guide.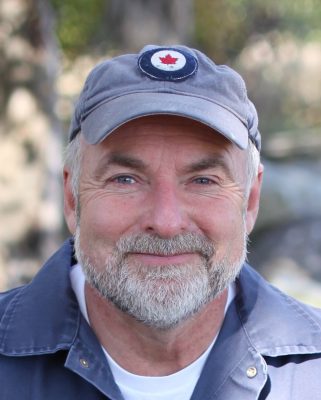 I hope you found this article and downloadable guide useful. Please consider helping me cover the cost of creating and publishing content like this. Click the "buy me a coffee" button below for a safe, simple and fast way to make a contribution. Thank you for helping me keep this website up and running.