Q: What's the best way to insulate the roof of a screened porch covered with a tin roof? It's a nice space but gets way too hot in the summer.
Reading time: 2 minutes
Video watch time: 5 1/2 minutes
A: In my experience, insulation doesn't solve problems like the one you're having. Insulation will help marginally, but besides not helping much, most insulation products attract rodents and insects when used in applications where they're not completely sealed (like the roof of your porch). What works better than insulation in my experience is installing some openable skylights in the roof of the porch. Letting the heat out is much more effective than trying to keep it from getting in. It would also be less trouble installing skylights that it would be to insulate and create a nice looking ceiling below that insulation.
When the heat can escape out of the top of the porch it really lets the space get cooler, allowing any open windows on the walls to move much more air. The extra light is great, too. I've installed openable skylights in the wrap-around verandah at my place. Locate them aligned with windows leading inside and you'll gain more interior light in your home. You can see an openable solar skylight below, one of several I've installed at my house. Here's a surprising trick: Remove screens on skylights installed on a porch or any place where insects can get trapped, then keep the skylights open to allow flying bugs to escape. Without this opening you'll get quite an accumulation of insects (at least we do).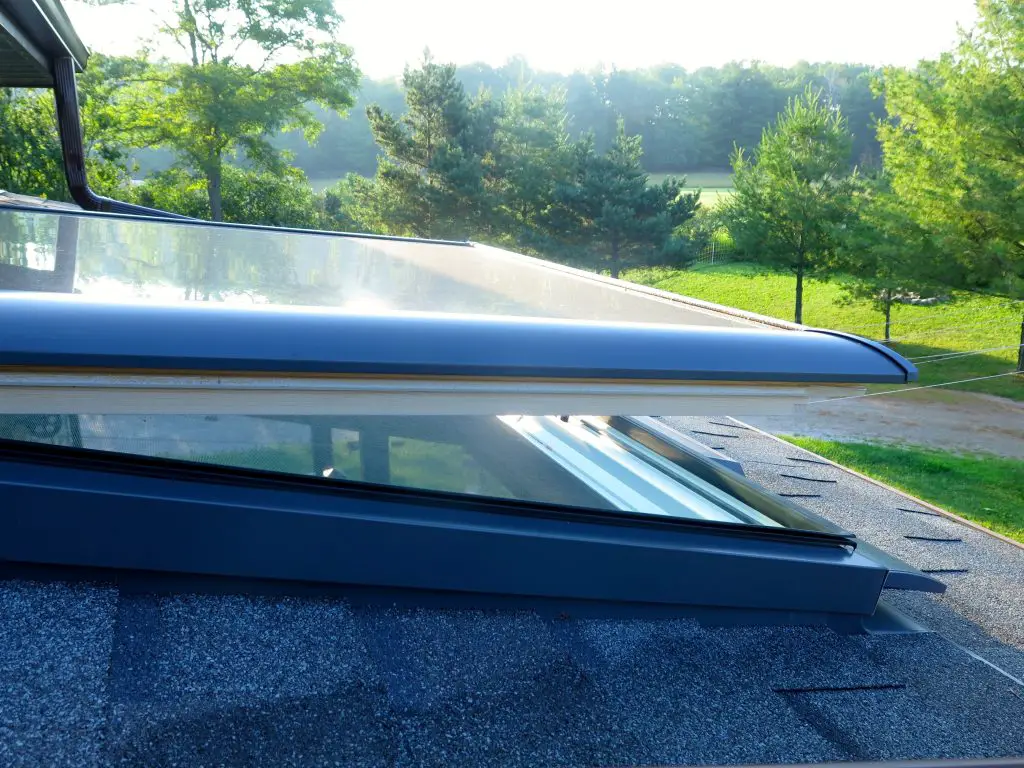 VELUX invented skylights during the WWII years, and the solar unit below works exceptionally well. A small solar panel keeps a battery charged, allowing remote control operation of the window itself and the blinds. The sound of rain hitting the area around the skylights causes them to close automatically. Skylights like these are also ideal for cooling your entire home more effectively. When installed in the highest place in your house it allows hot air to escape, making room for fresher, cooler air to come in lower windows.
Watch the video below for a tour of how I installed a solar skylight back in 2013.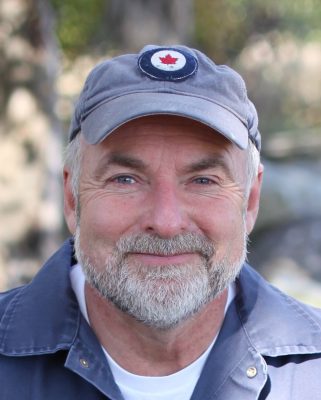 I hope you found this article and video useful. Please consider helping me cover the cost of creating this content and keeping BaileyLineRoad.com online. Click the "buy me a coffee" button below and it'll take you to a safe, simple and fast option for contributing. Thank you!