BaileyLineRoad.com is the hub of Steve Maxwell's publishing outreach, and it's where Steve helps homeowners, property owners, tradespeople and businesses to connect with relevant information and inspiration.  Steve has an audience of 1.8+ million monthly on all platforms, including:
BaileyLineRoadLearning.com: Onling courses and coaching
Syndicated weekly newspaper columns: Ottawa Citizen; Halifax Chronicle Herald; Thunder Bay Chronicle Journal; Red Deer Advocate; Victoria Times Colonist; and other Post Media newspapers.
Magazine articles: Cottage Life; Harrowsmith; Home Hardware; Canadian Contractor and more
Are you a homeowner, property owner or workshop person? Steve's got thousands of free articles and videos to help you make the most of your home and hands-on projects.
Are you serious about building skills in woodworking, metalworking, rural living or aging well at home? Steve's got instructor-led online courses for you.
Do you have a business looking to connect with a large audience of enthusiasts? Steve has created and published online and print content for big companies and small, including Ford; The Home Depot; 3M; Champion; VELUX; DEWALT; Milwaukee; Ryobi; Freud; Stanley Black&Decker; Sherwin-Williams; Minwax; Thompson's Waterseal and more. Testimonials below.
Steve Maxwell and His Family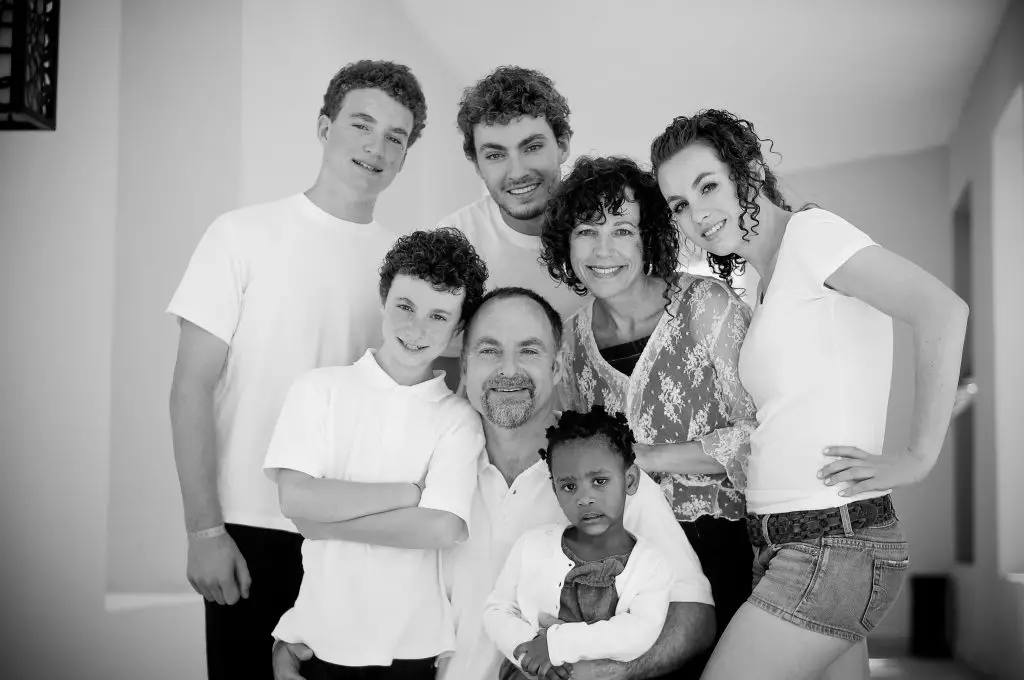 Steve  has been creating and publishing content since 1988. He lives with his wife, Mary, and their kids in a stone and timber home they built ourselves on Manitoulin Island, Canada. Connect with Steve at [email protected]
Testimonials
"We have had the pleasure of working with Steve Maxwell for a couple of years, promoting and sharing the story about our plumbing product, The Clozer. Through magazine reviews, newspaper articles and videos, Steve produced thought provoking DIY information for his audience about our product. He shows and tells his viewers the ins and outs of products that will work for you, every time. We can't say enough about the response we received due to this exposure."
Brian and Judi Feeney, founders & owners of The Clozer
*********************
"Steve is great to work with, his attention to detail shows through in the production value and his ability to help you visualize the end product ensures a positive product." – Trent Harvey, CEO, CXN Corp.
****************************
Steve Maxwell has worked with Weber-Stephen Products LLC in the development of "how to" technical training videos used to train our contracted Field Service Agents. The videos produced by Steve are perfect and user friendly. Steve's quick grasp of the Weber gas grill assembly and repair made the process for Weber as simple as possible. – Mark Kwasigroch, VP Customer Service, Weber-Stephen Products LLC
**************************
"As the public relations manager for Stanley Black & Decker, Inc., I've had the privilege to work with Steve Maxwell for the last 25+ years. Steve is very highly recognized and well respected as one of the top home improvement and woodworking experts & journalists in Canada & the United States. We are very happy to work with Steve on product launches, whether it is written or video. I can guarantee that the return on Investment will be complete. Steve is a definite asset to any company. He has years of experience and an extraordinary background portfolio."
– Chris Hollinrake, PR Manager – DeWALT, Stanley, Black & Decker Canada
*******************
"Steve Maxwell continues to be a strong strategic partner for NAIMA Canada. Steve is able to take sometimes complex and hard to understand issues and makes them relevant to the average Canadian. Through his work, we are better able to transfer key messages and topics to the consumer."
– Jay Nordenstrom, Executive Director, North America Insulation Manufacturers Association
******************
"We hired Steve Maxwell for a number of projects. He is a consummate professional and delivers top quality work every time. I wouldn't hesitate to recommend his services."
– James Kinder, Birchall & Associates Public Relations
******************
"Steve has a great ability to communicate technical details without over complicating. He emphasized the attributes of our product while keeping an independent tone. The result was concise, easy-to-read copy that truly reflects the nature of what we are aiming to promote."
– Craig Baxter, President TTi Canada
**********************
"Steve has a very good technical understanding of product design and how it relates to performance, with an incredibly strong ability to communicate it clearly. I have found myself using some of Steve's work for training and educational purposes."
– Christian Coulis, Group Product Manager, Milwaukee Electric Tool
****************
"We were looking for someone who could produce video and text about our products with a technical edge. Steve did that and more – he was quick and accurate and got the job done."
– John Myers, VP Sales and Marketing Milwaukee Canada.
*****************
"Steve Maxwell's video work for the Nature Conservancy of Canada was outstanding. He documented the birds, plants, animals and landscapes of Manitoulin Island over four seasons, capturing high-quality footage that will be instrumental in promoting our conservation work. Steve took the time to determine what we needed, turning our wishlist into reality with footage that exceeded our expectations. I can certainly recommend Steve Maxwell for any video assignment. He's thorough, detail-oriented and delivers a first-class product."
– Laura Mousseau, National Media Relations Manager, Nature Conservancy of Canada