When I work with seniors transforming their home for extended seniors living, we follow a 6-step process. My Aging Well in Place program includes:
1. Video house analysis
A vital starting point. A video tour let's me see what you've got now and how we can make things more senior friendly. Normally this tour is done in real time via a video cell call. It's easy and highly effective.
2. Custom access ramp
A code-compliant wheelchair access ramp is necessary for most homes renovated for extended seniors living. What I provide is a full set of plans and a materials list like what you see below, except it's made for your particular situation. Any carpenter can build the ramp based on this plan.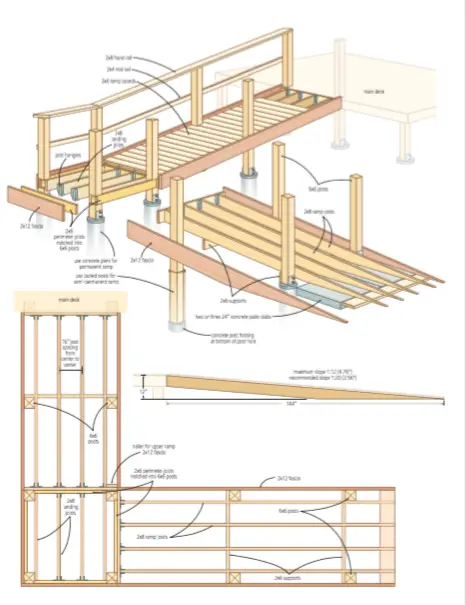 3. Custom shopping cart
This is where I go shopping for you. Naturally, you get to see the cart and make final buying decisions before you actually order anything. A custom shopping cart is an easy way for me to simplify the process of selecting the most appropriate products for your home from the entire (and massive) universe of seniors-living products.
4. Hiring a contractor
This is where a lot of people get nervous. You may have people who you trust to do the work, but even if you do, I'll advise them on how to do the trickier parts of your renovation. And if you need help finding a good person, I'll help with that, too. If you're handy and able-bodied, I'll work with you directly. If you need a contractor, I'll advise both them and you.
5. Online course
This is an evolving online resource that provides the basis for our work together. It's a reference guide for you about best practices that you or your contractor should follow, including technical details for getting things done right. Grab rail installation; accessible shower design; electronic monitoring systems and much more covered in the course.
6. One-on-One Until-It's-Done
Each renovating for seniors project is unique, and I'll continue working with you until you're satisfied. Video coaching sessions work well for this kind of thing, and when I'm helping more than one person at a time we do this as a group Zoom call. I find there's useful cross-pollination that happens when a small group of seniors get together facing the same kinds of challenges. You also have one-on-one email and phone access to me as the project unfolds.
Renovation Costs
Renovating properly for aging well at home is not cheap, but it's typically much less costly than even a few years of institutional care. Renovation for seniors living just like a combination lock. You need to have all the elements just right for the lock to open. Similarly, you need to have a number of features in place in your home before true extended seniors living can happen.
It can cost $10k to $50k for meaningful senior-living renovations in a home, but saving money is one of the things I help people do –saving money on the actual work. I do this by selecting products that avoid waste and false starts and construction approaches that actually do the job. Also, for most people, the ability to stay out of the nursing home offers huge savings.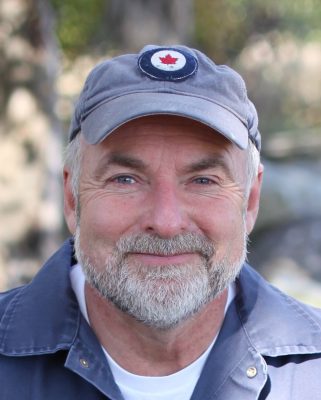 Connect with me at [email protected] or 705-210-8519, and I can show you more about how I can help you stay in your home as you age, and avoid the nursing home.