If you're planning to finish or refinish your basement, I have both a warning and a recommendation. Experiences that my daughter, Katherine, and her family had a while back in an Airbnb reminded me of all this.
Reading Time = 3 minutes
Video Watch Time = 6 minutes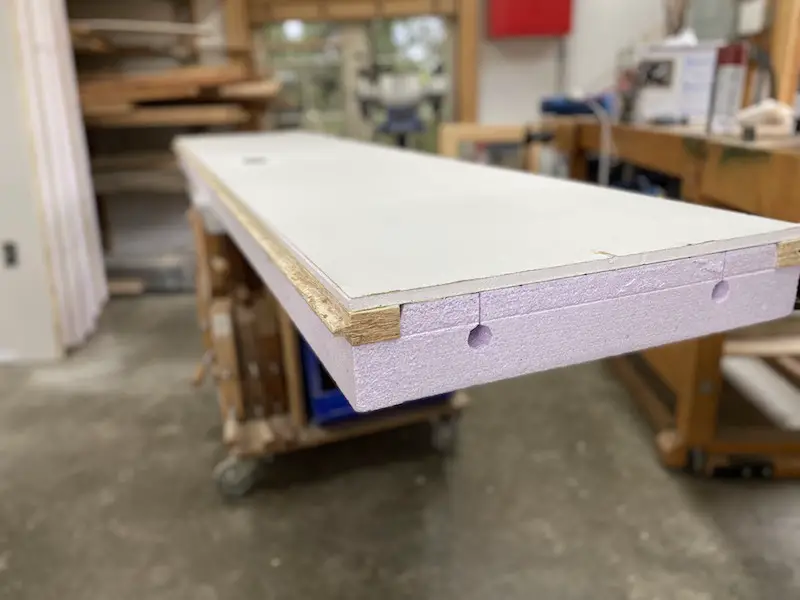 Whole-House Mustiness
The first thing Katherine told me on the phone after the family settled in to their rental vacation house was how musty the whole house smelled. "Things are much worse in the basement", Katherine warned. When I came for my first visit I could smell what she meant as soon as I walked in from the deck. Going into the basement confirmed my suspicions about the cause. Two walls of the basement had been finished with traditional wood stud frames and batt insulation. The other walls and floor were bare concrete. But even with only two walls done, the enclosed wood-and-fiber was fostering mold growth that was contaminating the air of the entire house. This was a modern home too, built at a time when better basement wall systems were available. Too bad someone had gone to so much trouble and expense creating a whole-house airborne health issue. This article will help you avoid the same fate.
Basements a Special Challenge
The challenge with basements is that moisture is an ever-present possibility, and I'm not just talking about liquid moisture leaks, either. Chronic moisture vapour coming invisibly through the concrete is more of a concern in most cases, and this is where foam insulation systems can make all the difference. Since 2018, I've taught hundreds of people how to finish basements properly with my online course, and in all cases I recommend some form of foam insulation – not batts – for exterior basement walls. Energy efficiency and greater resistance to mold issues are the reasons why. And of all the foam-based insulation approaches out there, I have one particular favourite.
Panelized Wall System
The DRICORE SMARTWALL system combines foam insulation and ready-to-paint drywall in the form of interlocking panels that go up several times faster than any stick-framed stud walls. But speed is not the main reason I like this stuff. SMARTWALL is much less susceptible to moisture problems because it doesn't actually touch the foundation walls. Instead, each panel is anchored to narrow wood strips at the floor and ceiling, with the panels themselves pulled back a small distance from masonry foundation walls. The house Katherine rented would have had fresh smelling air if SMARTWALL panels had been used, but for do-it-yourselfers there's an additional advantage. It takes way less skill to put up basement wall panels than it does to frame a wall and insulate it in the old fashioned way. One reason for this is the way the interior faces of SMARTWALL panels are finished.
The Foam Advantage
There certainly are other options for using impervious foam to insulate a basement, but none come with a finished wall surface as part of the deal. The SMARTWALL system has drywall already fastened to panel faces, with beveled edges on that drywall. Trowel a proprietary filler compound into the beveled joints between neighbouring panels and you're done. No taping, and no multiple coats over the tape.
"How do you get pipes and wires into these panels?" This is the first question my students usually ask when I mention SMARTWALL, and there are two answers. First, each panel comes with horizontal and vertical channels cut through the foam for wires to be pushed through. Specific panels are also available with metal boxes already inset into panels for light switches or outlet boxes. While most of modern life is in the 21st century, a surprising number of basements are still being finished as if it were 1952. Just don't let anyone tell you that the old way of doing basement walls is good enough. It's not.
Click below for a video tutorial on panelized basement wall finishing.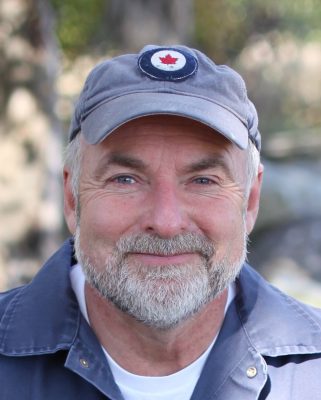 I hope you found this article useful for finishing your basement better. Please consider helping me cover the cost of creating and publishing content like this. Click the "buy me a coffee" button below for safe, simple and fast way to make a contribution. Thank you very much for helping to keep this website up and running.