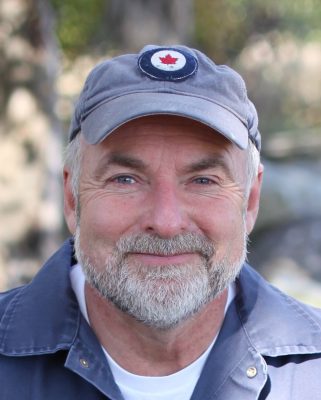 Next Saturday the first session of my EARN A LIVING FROM ANYWHERE online training camp happens live on the internet, and there are still some spots available. If you want to make your work life better, more flexible, more fun and possibly more profitable than what you do now, this event could be a game-changer for you. Scroll down to see what we'll be covering in two sessions.
Who wouldn't want to earn a living from anywhere in the world with no commuting, working by your own schedule and on your own terms? This has made all the difference in my life, and is more possible now than ever. Money-back guarantee on course fees, so there's no risk.
See what they're saying . . .
"Just wanted to congratulate you on such a good courses. It's so rare to find someone that's such an instinctively good teacher. I love your stuff!!" – KS
"I make my living by giving advice as a consultant and I recognize and appreciate good advice when I get it!" – HH
Here's what you'll learn:
Session#1: April 15, 2023, 1pm EST
The basics of earning online:
Forget "Get Rich Quick"
Understand the Value Equation
The Skills Required
How to Succeed
2. How Others Are Doing It
Steve Biggs: Remote college instructor, writer, course creator and consultant since 2006.
Steve Maxwell (that's me): Writer, videographer, course creator and consultant since 1988.
Len Churchill: Graphic artist, ad agency owner, and layout artist since 1984.
Luke Shock: Part-time copywriter since 202 and Costco warehouse guy.
Amy McCleverty: Graphic artist and layout artist since 1988.
David Kissner: Website designer and builder since 20??.
Katherine Niven: Since 2020, YouTube creator, website and social media content creation, course creator and mother of five kids under 9 years old.
Paul Niven: Social media manager, virtual assistant, and online manager since 2018
Christopher Pew: Content writer and globe trotter since 2020.
Robert Maxwell: Writer and videographer since 2015.
Maria Ebenezer: Nigerian business owner and online course creation expert since 2015.
Bhuvnesh Aggarwal: Online course specialist and search engine optimization specialist from India.
Sessions#2: April 22, 2023, 1 pm EST
1. The Basics of Earning Online
Understanding the Value Equation
2. The Technology You'll Need
Details about choosing computer, internet connection, data backup, video equipment and more.
3. One-On-One Coaching
Analyzing each students situation and making recommendations for an online income system.