Home improvement projects are a favorite activity for many people. While they're often completed to enhance on curb appeal, keeping your home safe during the holidays and beyond is also essential. This year, give yourself and your family the gift of "peace of mind" via security.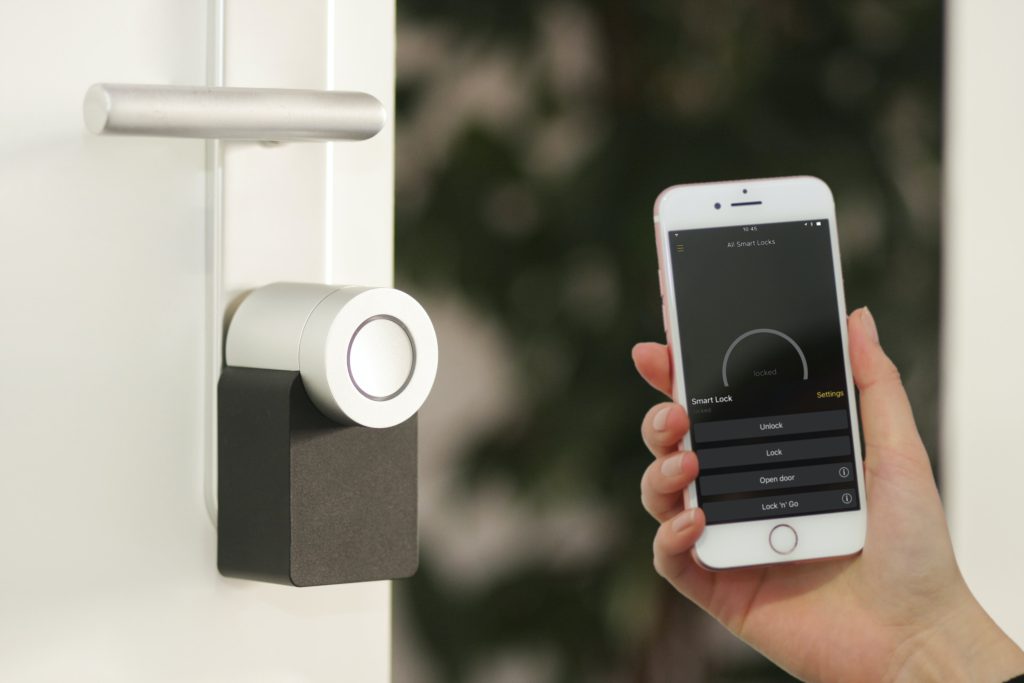 5 Easy Home Security Upgrades You'll Need During the Holidays
Everything from finger-scan locks to simple landscape adjustments can make your home less attractive to burglars. 
Here are 5 simple home security upgrades you can install right away.
1. Secure Doors and Windows
Most home break-ins are a result of opportunity. Burglars prefer to sneak in through an unlocked door or window or kick down a cheap-looking door. With that in mind, make it a priority to secure your doors and windows. Start by replacing window screens and outside locks in your home. 
If necessary, upgrade your doors and windows and install glass break sensors that trigger your home security system. Something as simple as a weak door frame can put a target on your home, so while you're at it, replace your garage door with an automated door control and lock.
2. Install a Doorbell Camera
Video doorbells work the same way as security cameras. They capture video, either during the day or night via infrared sensors or a spotlight, and capture or project audio through speakers and microphones. Video doorbell footage is stored on a micro-SD card or remote cloud server.
Smart doorbell cameras, like the Vivint video doorbell, can protect your home from burglars and porch pirates through audio and visual cues. For example, the doorbell will glow red and tell the criminal they were caught on camera. Installation is easy and should only take 10 to 30 minutes.
3. Buy a Smart TV and Lights
Burglars are less likely to break in if they think someone is home. If your lights or television are on, burglars will consider your home too risky, even if they're convinced you're at work or school. However, if the lights or TV are always on, they'll assume you're pretending to be home.
If you plan on seeing your family over the holidays, buy a smart TV and smart lights. Connect both to an app that can turn them on and off from anywhere. Set a timer for your television and smart lights, and make sure they come on when they're supposed to (i.e., after work hours and/or at night). 
4. Spruce Up the Perimeter 
Always remember that burglars prefer to go after easy targets. Homes that don't connect to a major road or seem out of the way are more likely to be broken into. For these reasons, you should do what you can to limit where burglars can hide, such as trimming back overgrown bushes.
An unkempt lawn or dark backyard at night can give off the impression that no one is home. Make sure to mow your lawn regularly and install bright outdoor lighting. Motion sensor lights and wireless outdoor security cameras are other great ways to spruce up the perimeter of your property. 
5. Purchase a Security System
A security alarm system offers another layer of protection and can be connected to the other smart devices in your home. Most burglars are deterred from breaking in after they see home security stickers on your property. If they aren't, your alarm will surely scare them away.
Home security system providers will install the system for you, making it one of the easiest solutions on the list. While security companies offer 24/7 home protection, it comes at a price. Be sure to obtain multiple quotes and read your contract carefully to find the best value.