Successful building is rarely as simple as it looks at first glance, and fastening a deck to your house is one of those deceptive situations. Encouraging rot and deterioration of your house wall is a distinct reality if you don't anchor your deck properly, and long-term success depends on simple, often overlooked details. Even if you hire a professional deck builder, don't assume they'll work diligently. Understand and ask for confirmation that proper installation techniques will be followed. If you don't understand the explanation, that's not your fault. Keep asking until you can understand because you're entitled to understand.
Many professional deck builders are actually rather poor choices to ask for successful deck design ideas for long deck life and there are two reasons why. First, have you ever seen a deck builder who regularly monitors the condition of the decks they've built 10, 20 or 30 years earlier, adjusting their methods to make a deck that lasts as long as it should? I haven't. And second, there's no financial incentive for a professional to address the small but crucial details that result in long deck life. And when no financial incentive is present in this world, nothing much usually happens.
The illustration below shows three different house wall scenarios, and three different methods of anchoring a deck. Creating a deck that's completely self-supporting is one option, but if you want to anchor one side of a deck to your house, you'll be facing one of the three situations below.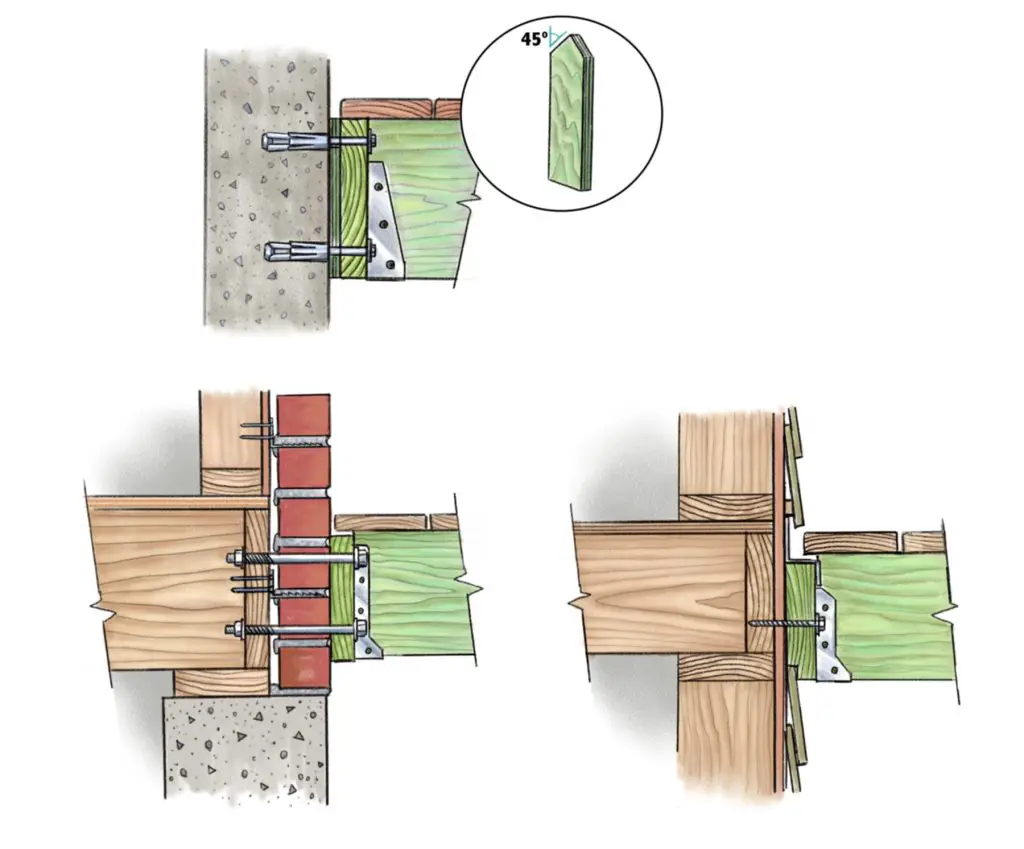 The fundamental question is whether to fasten your new deck to the wall of your house at all. You could build a self-contained deck foundation on its own; whether or not this makes sense depends mostly on the difficulty of anchoring the deck floor frame to the house correctly. Your decision hangs on two key factors:
Will your deck anchor into basement foundation.
Or will you have to anchor your deck above the house foundation into an above-ground wall?
When decks anchor to above-ground walls they're supported by bolts spaced 12" to 16" apart, penetrating the edge of the deck floor frame and into some solid part of the house. If the proposed level of the deck lands somewhere on your basement foundation wall, then direct anchoring of the deck is a no-brainer. It's safe, easy and fast. Install spacers made of pressure-treated lumber or composite deck lumber to keep the deck floor frame away from the wall and able to drain, dry out and prevent rot. Things get more complicated if your deck floor aligns with a part of your house wall above the foundation, because simply bolting to what you see isn't a viable option. Here's why . . .
Anchoring to Brick Veneer is Tricky
If you're dealing with a brick veneer wall, for instance, you'll need to resist the temptation to bolt your deck directly to it. Bricks like these look solid but they're only about 3 1/2" thick. They're not made to support vertical loads, like deck floors, so don't expect them to. All that brick veneer is designed to do is carry its own weight. One decent option for installing your deck floor against brick requires that you drill right through the masonry, then install lag bolts into the underlying wood frame. Be sure to fill the bolt holes with the best exterior caulking you can find before installing the bolts, then slather additional caulking around the bolt shanks before tightening them up all the way. You've got to keep water out. As you work, don't tighten these bolts more than moderately, either. You don't want to put side pressure on the brick veneer.
The ideal option is to use one particular piece of hardware made especially for the job. The Simpson Strong-Tie BVLZ Brick Veneer Ledger Connector. This is code-compliant piece of galvanized hardware that supports deck floors properly, without putting downwards or inwards pressure on the brick veneer. The video below shows this hardware close up.
Anchoring to Siding is Tricky, Too
If your deck floor height lines up with wood, aluminum or vinyl siding, things get more complicated. You'll not only need to strip back the siding so the deck frame connects directly with the house wall sheathing underneath, but you'll also have to make that connection waterproof with flashing. Mistakes here let water leak into the frame of your house, causing mold and rot that'll only become apparent when it's way too late. This is one situation where a completely separate deck foundation may be easier than fastening a deck to your house. Leaving your siding complete and uncut definitely offers advantages.
If you really must anchor the house-side of your deck floor to the house, you'll need to incorporate flashing to shed water properly. The video below shows how.
Regardless of how you anchor or support your deck frame, be sure to avoid a common time-bomb that's often inadvertently built into decks. While it might seem that deck floor joists are adequately supported by nails driven through the edge of the deck floor frame, they're not. Nails alone won't support a floor safely over the long haul. You can start with nails during the earliest part of construction, but always install joist hangers before the deck boards go down. It's the only trustworthy way of preventing a deck floor from collapsing unexpectedly years later. This does happen and people do get hurt.
Anchoring a deck properly is one of a handful of home improvement techniques that yield decades of additional deck life.  Diligence in this case is definitely one of the best DIY bargains going.
Are you planning to build a new deck? Or perhaps replace the deck boards while retaining the floor frame? My online course HOW TO BUILD A DECK BETTER, STRONGER, LONGER LASTING AND LOW MAINTENANCE teaches unique design ideas that allow any deck to last 50 years and look better while it does. Click below to learn more, and use coupon code BONUS20 for $20 off this course. Lots of unique advice, plus unlimited one-on-one access to me to answer your deck design and construction questions.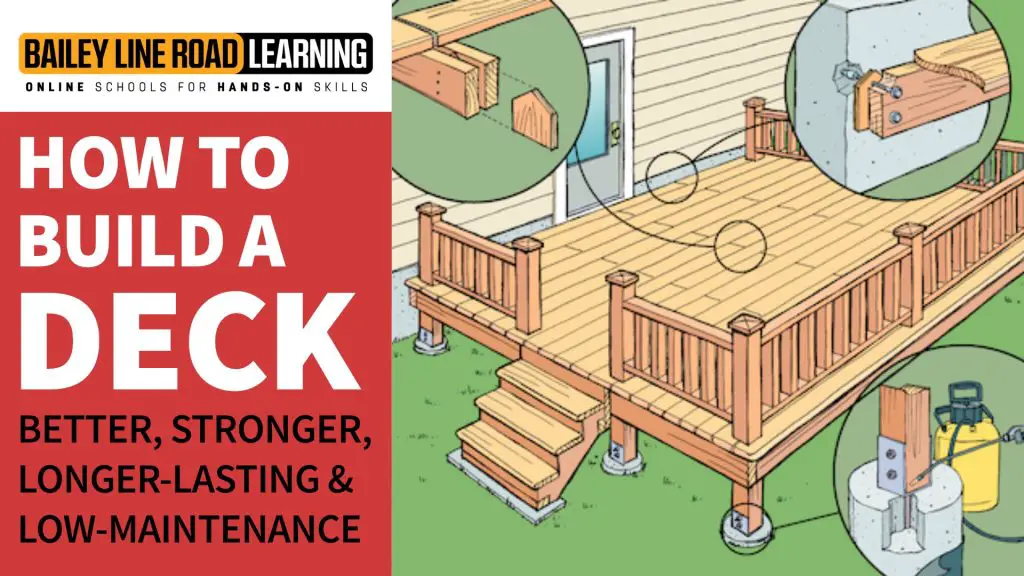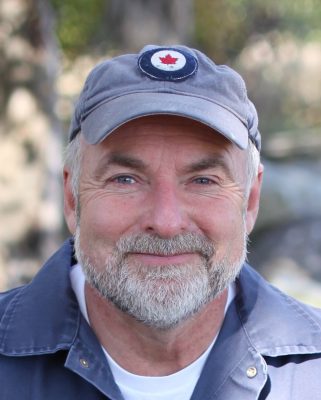 Did you find this article useful? I hope so. Please consider helping me cover the cost of creating and publishing content like this. Click the "buy me a coffee" button below for a fast, safe and simple way to make a contribution. Thank you very much for helping to keep this website up and running.
– Steve Maxwell