Q: Do I need to finish a wooden plank floor I've discovered in a bedroom in my cottage when we removed old flooring? The bedroom is over a half-height crawl space where the pump and electrical panel is. My brother-in-law says we need to put a finished floor on top of this unfinished plank floor because it's the only layer present. Bugs and dampness will come up through, he says. I'd really like to leave this beautiful floor unfinished and live with it as-is. Am I wrong?
A: I agree with your suggestion and no, you're not wrong. Since this is a summer place only, there's certainly no problem leaving the planks bare and living with them. In fact, for centuries most wooden floors where left unfinished permanently. The issue of bugs and dampness probably won't be a problem either, but if it is, installing lengths of plywood underneath the planks, between the joists, is one good way to deal with it while maintaining the authentic look you've got. Plywood strips would be a lot less work and expense than putting a new floor on top of what you've got now. 
What sort of finish did you have in mind for the floor if you were going to put a finish on? A wooden floor in an informal place, as you've described, doesn't even need finishing.  I've seen bare-wood plank floors in action and they work quite well for decades. In fact, unfinished wood floors were the norm for centuries in simple buildings.  You can even scrub and mop bare wood floors with water and soap to clean them up. The only reason for finishing would be to make the floor look more formal. Several coats of urethane would make the floor a bit easier to sweep, but in the olden days, many houses had bare wood floors that were swept and washed and took on an attractive, worn look in time. Besides, isn't part of the attraction of a cottage that you can come inside without taking your shoes off, with no concerns about scratching some fancy floor?
Cottages tend to become sink holes for massive amounts of labour because they're built and finished following over-ambitious plans and vision. There are definitely some labour-saving strategies you can apply to any cottage, and this goes beyond flooring choice. Click on the image below for a detailed article on the "easy-keeper" cottage. Lots of great tips there.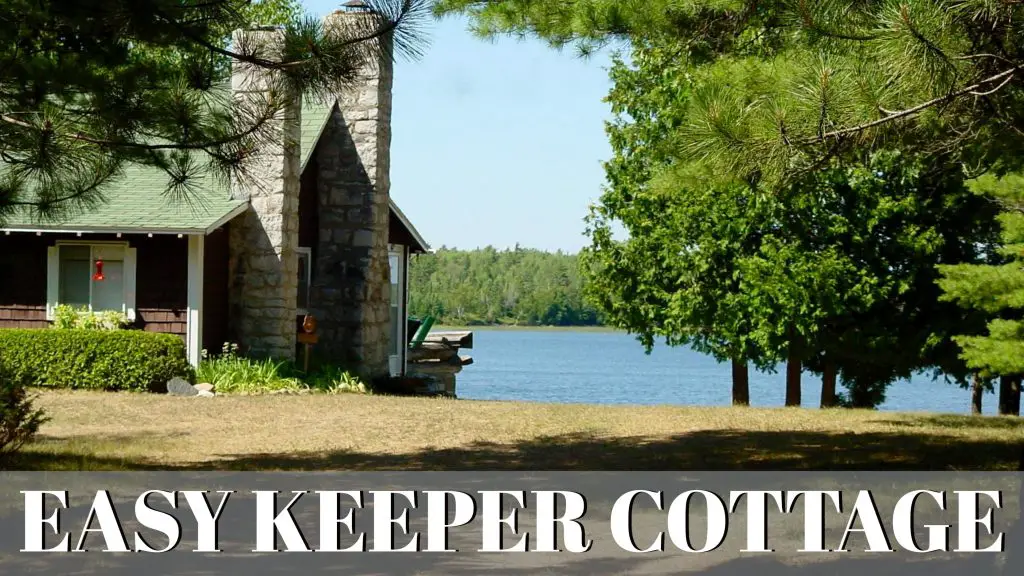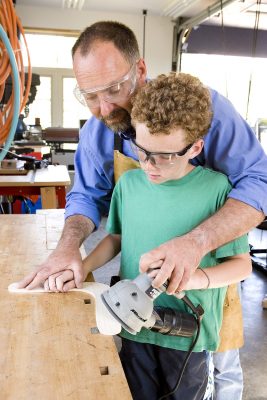 Was this article useful? I hope it helps you enjoy your cottage more. Please consider helping me cover the costs of creating and publishing content like this. Out of pocket expenses are about $500 a month to keep this site up and running. Click the "buy me a coffee" button below and it'll take you to a safe, simple and fast way to make a contribution. Thank you!