Whether you're looking for a gate for your private residence, a gated community, or commercial premises, there are various options you can choose from to keep your perimeter secure. Here are some of the best options for every style and budget. Once you've perused the various gate options, research each one in more depth to find out which type would be best for your property.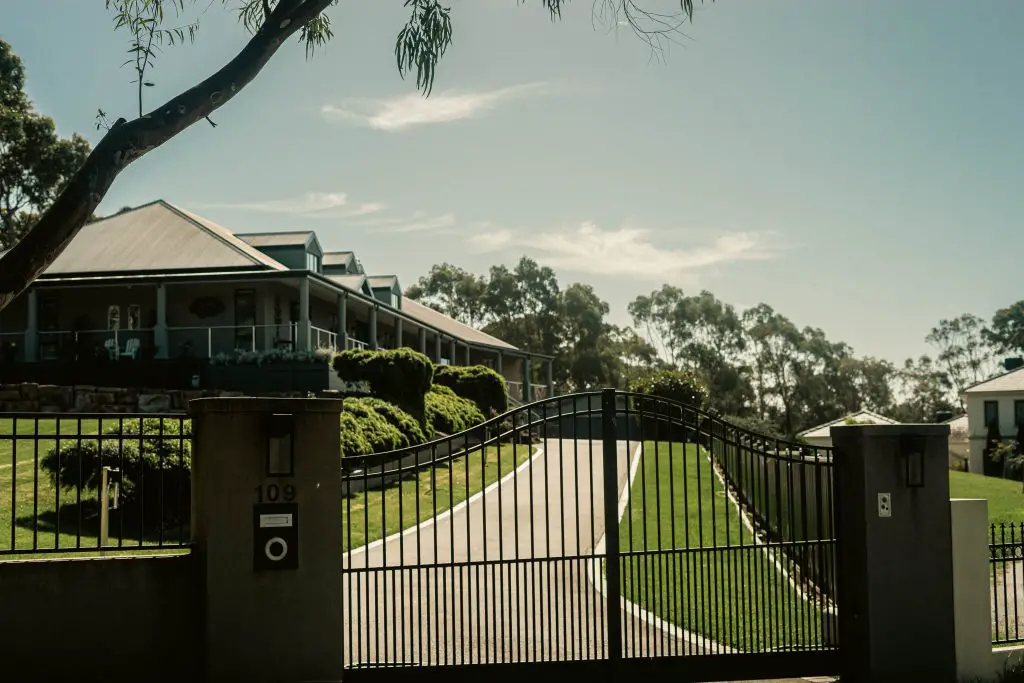 Swing Gates
Swing gates can certainly be stylish, and you can find ones on the market in a variety of designs and at various price points. That's what you see above. Furthermore, swing gates are versatile, so they are suitable for a broad range of applications. They are especially suitable for smaller openings, like those of gated communities and residential driveways. Swing gates can be very durable too, so they are ideal for both residential and commercial use. You can find swing gates in a wide range of materials, including steel, aluminum, and wood, so it is easy to find swing gates in a style and budget that suits your needs.
Additionally, swing gates are easy to install and maintain. You can use an automatic gate opener for swing gates, and other types of gates, to ensure they open automatically with ease. Take a look at these different options to find the perfect gate opener for your home.
Sliding Gates
If your premises have a large opening, sliding gates could be the best option. They are especially useful for commercial properties and parking lots. Sliding gates operate by sliding across a track, typically under some kind of electrical power. They are available with V-track, inverted V-track, and cantilever mechanisms. V-track is the most commonly used mechanism for slide gates. The gate slides along a V-shaped track. Inverted V-tracks are similar; the V-shaped track is simply flipped. Cantilever sliding gates use rollers to enable the gate to slide freely, so they are perfect for sloped terrain.
Whichever type of sliding gate you go for, you will find the gate opens quietly and quickly. 
Overhead Sliding Gates
With overhead sliding gates, the gate panel is supported by an overhead beam and suspended from a track. Typically, overhead slide gates are made from aluminum, which means they are lightweight and can open and close with ease. Overhead sliding gates take up less space than many other types of gates due to the fact that they do not require a counterbalance. 
Bi-folding Gates
If you have a small opening, bi-folding gates could be the best solution as they can easily fit into small spaces. Also, bi-folding gates can be customized to meet the requirements of a number of different architectural styles and your personal aesthetic taste. Furthermore, bi-folding gates are easy to operate and they do not disrupt the surrounding environment. And if security is your top priority, bi-folding gates are able to be equipped with a number of different locking mechanisms and access control systems.
Vertical Lift Gates
Vertical lift gates also provide a high level of security for your perimeter. As the name suggests, vertical lift gates open vertically instead of horizontally, which is the way that sliding and swing gates open. While vertical lift gates are often used to secure commercial premises, they can be used at residential homes, too. This type of gate is known for its durability, so if you get a vertical lift gate, it will be able to withstand heavy usage and harsh weather conditions.
 You can find vertical lift gates in multiple styles and at various price points to suit your aesthetic requirements and your budget.