Editor's Note: Jon Labelle is a home improvement expert and this is his first guest blog here at baileylineroad.com – Be sure to check him out on twitter @jonlabellee! Read on for his special tips to help you avoid the wet basement blues in your home!
Whether you're an experienced do-it-yourselfer or tackling your first project, creating a finished basement space that everyone wantS to use requires good planning. Today's below-ground levels have become everything from high-tech entertainment centers, to trendy man caves, to private in-law apartments and they all represent a significant investment in time and money. To prevent a future disaster due to flooding or mold growth, it's vital to prepare a waterproofing plan before you begin the renovation work.
Evaluation and Remediation
Inspecting your basement for excess moisture, cracks and leaks should be your first priority. Ground settling, a high water table or hydrostatic pressure caused by excess groundwater can all weaken your foundation and allow water infiltration. Any visible water leaks or moisture discoloration should be addressed before you start work on the new room. This goes for the floor and joint space between the walls and floor, too. Repairs can be done with concrete patching compound or hydraulic cement. A coat of waterproof paint will seal the walls completely and protect against hydrostatic pressure breakthroughs. Floor cracks may require additional remediation with the installation of an interior drain tile system. This will re-direct any water to your sump pump and discharge outside your home to a safer place. Once any cracks and gaps have been patched, running a dehumidifier will dry the air and provide a more comfortable atmosphere. Maintaining a routine of regular spring waterproofing inspections will help defend your future finished area from moisture and flooding.
Equipment Review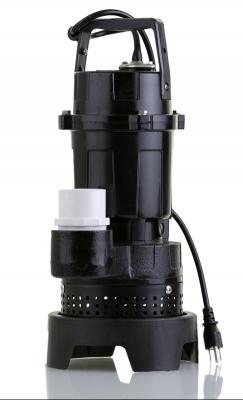 Check to be sure your sump pump is operating properly and invest in a battery back-up system. You'll never want to open your basement door after an unexpected power outage and watch your favourite recliner float by. While you may take the reliability of your sump pump for granted, it's critical for you to do some homework on the types and sizes of pumps available. Don't rely on your old pump to protect your new, lower-level investment. Install a more powerful unit to be sure your amazing new room and belongings stay dry. Pedestal sump pumps are easier to replace and maintain, but submersibles are quieter and often more powerful. Once you're confident you have the right sump pump in place, you'll want to add a battery back-up or alarm system to it. There are a number of reasons your sump pump will fail, including a power outage, accidental disconnection or blocked impeller. The battery-powered unit will activate once the water level in the sump pit reaches a high-water mark. Likewise, an alarm will sound if the potential for flooding occurs. In both instances, the small dollar investment will potentially save thousands in damages.
Creating Additional Living Space
Regardless of how you're using your basement, it's wise to check local building codes for ceiling height and egress requirements. You may need to relocate ductwork, pipes or do a more involved underpinning project to use it as living space. There are an infinite number of renovation projects you can accomplish by lowering the basement floor under a crawl space area. You may have never considered this for anything but extra storage, but you may just have stumbled on the secret to creating an in-law apartment. Imagine the possibilities.
Design Your New Room
Laying out your new room should be fun, but practical. You'll want this to be a well-used area and a good design will make sure it is. Pre-plan things like TV placement to reduce glare, use of natural light from the windows to draw visitors to the main social spot, or insulate the walls and ceiling to sound-proof your high-tech home theater from the rest of the house.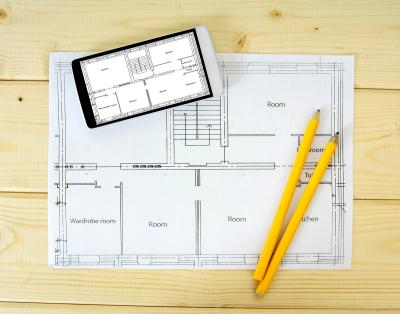 With the increasing popularity of these basement retreats, insulation and wallboard companies now offer better choices for below-grade use. Use closed cell spray foam or insulation board instead of fiberglass to avoid moisture retention. Don't use standard drywall either as its paper coating promotes mold growth and the gypsum core will likely crumble. Instead, opt for special below-grade, mold resistant gypsum panels for years of healthy, trouble-free enjoyment.
Don't forget to carefully select flooring products as well. Laminate floors are an excellent option as they are scratch- and moisture-resistant and come in a variety of colours, patterns and designs. If carpeting is preferred, make sure to choose a synthetic fiber product as it will also resist mold and mildew. Keeping your family safe in this moisture-prone space will be easy if you follow tested guidelines and use proper below-grade products. These steps will help you to create and maintain a perfectly dry finished basement for years to come.
A Great Idea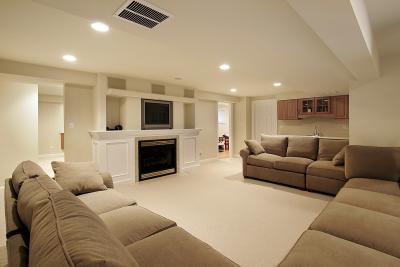 Finishing the lower level of your home makes perfect sense. It'll provide extra living space, and for a fraction of the cost of an above-ground addition, you'll add considerable value to your property. Just remember that thorough preparation work is important before construction begins, and regular maintenance will still be needed after the project is completed. It's easy to forget that you're in a basement when the walls and floor are covered. Just make sure you follow the guidelines listed and establish a routine of regular inspections to keep the area dry and moisture-free for years of enjoyment.