Make Your Work Easier With These 5 Design Tools
Every seasoned graphic or interior designer undoubtedly has a set of tools that help them with day-to-day tasks and to speed up workflow. However, as technology advances, the market offers more and more new graphic design programs with improved interfaces and features that help to ease your workload even more.
Whether you're just beginning your career in design or are an expert, you can stay up to date with the latest and greatest design software and tools presented in this article. Read on to discover the top five design software picks from professionals that are passionate about what they do.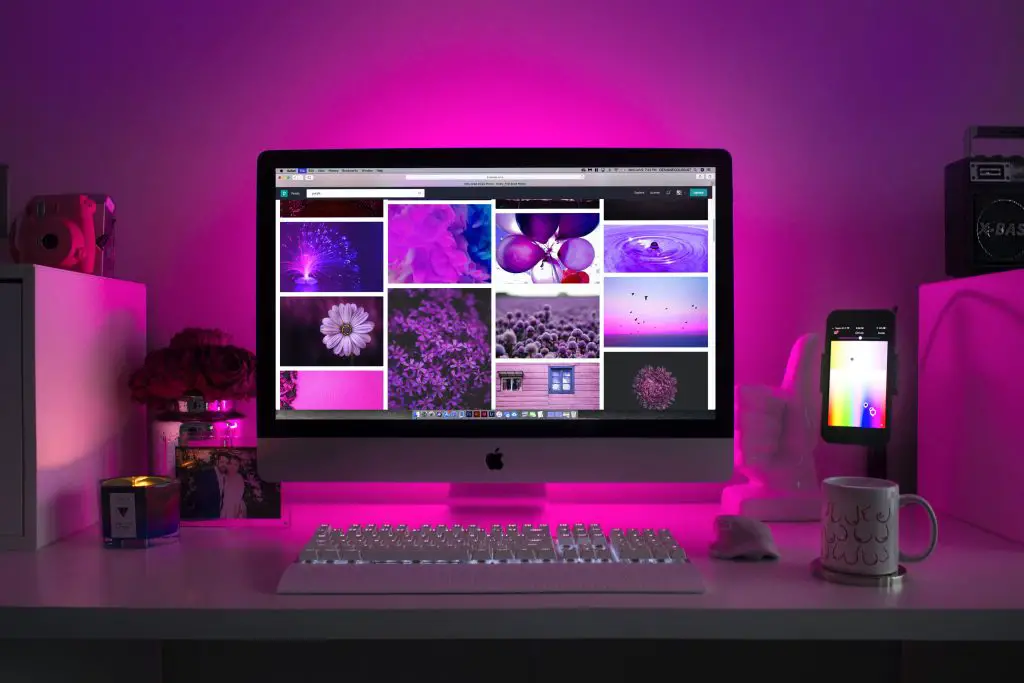 A few interior design tips to take into consideration
Leverage low-cost design tools if you're just starting as an interior designer. Professional graphic design software can be expensive, and you can get things done using cheaper alternatives.
Before you begin working with graphic design software, learn its main features or watch a video tutorial that explains how to use the tool. This way you can avoid doing some tasks manually or utilizing multiple programs to create designs that can be completed within a single software.
Don't be afraid to join communities. They provide strong support in the beginning and along the way.

 

Do your research before you start designing to produce wholesome and more thought-out results.

 

Make one-of-a-kind designs that stand out from the crowd by putting your creative vision to work.
5 useful programs for graphic and web designers
Automatic image background removal tools help both amateur and professional content creators isolate objects with a single click, freeing up time for other creative tasks. Here's one option:
1.  Depositphotos Image Background Remover
You can utilize various back image remover programs or apps. Many are free, 100% automated, and suitable for commercial and personal creative projects. The artificial intelligence behind the tool removes backgrounds in seconds, leaving you with a transparent image ready to be used for digital and print projects.
To delete the backdrop from your visual, upload it to the Depositphotos Image Background Remover website, wait a few seconds, and enjoy the result. If you want to erase or restore some areas of your picture, go to editing mode, select a brush size and its hardness, and modify the background to your liking.
2. Fotor
Fotor is an easy-to-use photo editing and graphic design program that helps produce professional-looking pictures in no time. Edit faster with its powerful tools, including advanced photo enhancing and editing features, professional effects, ready-made design templates, and collections of creative fonts, stickers, and frames.
Fotor is an excellent software for creators who constantly utilize photographs in their designs. Moreover, it's available for use on desktop and mobile devices. With this program, you can skip the headaches of using different tools to fine-tune, crop and resize, blur, clone, and reshape images. Upload your pictures or use a rich collection of in-app stock photos. 
3. Procreate
For designers who want to take their artwork into the digital realm, Procreate is an excellent solution. It's an intuitive raster graphics editor app for digital painting, designed specifically for iPad. Procreate has a rich library of 200 handcrafted brushes, including everything from pencils, inks, and charcoals to watercolor stamps and wax crayons. The program doesn't offer a free trial or subscription, and only accepts a one-time payment for a lifetime right to use the program.
Apart from an endless selection of artistic brushes, Procreate also offers other remarkable features. Designers can use the app to create time-lapse videos, animations, apply pencil filters, add typography, work in 3D, and preview it in real time in AR. In addition, Procreate has many built-in accessibility features, such as feedback sounds, color descriptions, and reduced motion, so that more people can create art.
With all the features available in the app, Procreate might seem a little overwhelming at first. Therefore, use their fully searchable online manual to learn about all the features, what they do, where to find them, and how to use them.
4. Sketch
Sketch is another graphic design program native to macOS. It's specifically designed for vector editing and is commonly used for UI and UX design of websites and mobile applications. Sketch has prototyping and collaboration features that aid in the creation of a smooth workflow and a truly collaborative design process. In addition, the program has a web application that allows users to browse documents, inspect designs, export assets, discuss feedback, manage users, and invite guests.
Sketch may be an excellent tool for beginners with its user-friendly interface, basic functionality, and strong community support. If you want to give it a try, Sketch's standard plan costs $9 per month. You can also take advantage of a 30-day free trial.
5. Affinity Designer
If you need a graphic design program to create custom art concepts for your interiors, one of the best options is Affinity Designer. It offers a wide range of features for hobbyists and professional designers alike. You can enjoy a combination of vector and raster design tools in one program available for Windows, macOS, and iPad. With Affinity Designer, you can create concept art, logos, icons, prints, mock-ups, UI designs, and professionally edit photos and illustrations.
Affinity Designer's features set and user-friendly interface are comparable to Adobe Illustrator. Still, you can make a one-time payment instead of costly monthly subscription fees, and enjoy a smooth creative process in the long run. The program supports both Photoshop PSD and Illustrator AI files, making it easier to collaborate with colleagues that use Adobe software for their work.
When working with Affinity Designer, you may appreciate the following features:
Gradients, effects, blend modes, and real-time adjustments

 

Creation of custom toolbars and toolbar layouts
Over 1,000,000% zoom
A rich history that lets you undo or redo over 8,000 history steps instantly
Wrapping up
Picking interior design software can be a challenging task. With so many design tools, features, and subscription models to choose from, it might be difficult to make the right choice. Therefore, in this article, you can find a collection of the best design programs that will assist both beginner and professional designers in mastering their craft, making their work more efficient, and completing daily tasks faster.