Protecting and improving your home is a no-brainer when you've made a significant financial commitment. And with a fence, you can guarantee that your family and house enjoy privacy and a better experience in the backyard.
Reading time: 5 1/2 minutes
In contrast to popular belief, installing a fence is not as simple as it seems. Not if you want a fence that looks good and lasts a long time. Most critical is choosing the best type of fence, but you'll also need to lay out fence lines accurately, dig suitable post holes, properly mix and properly put concrete where it makes sense, and so on. And these duties may be challenging for someone who isn't an expert. With this, you might want to find a qualified contractor to do the job well.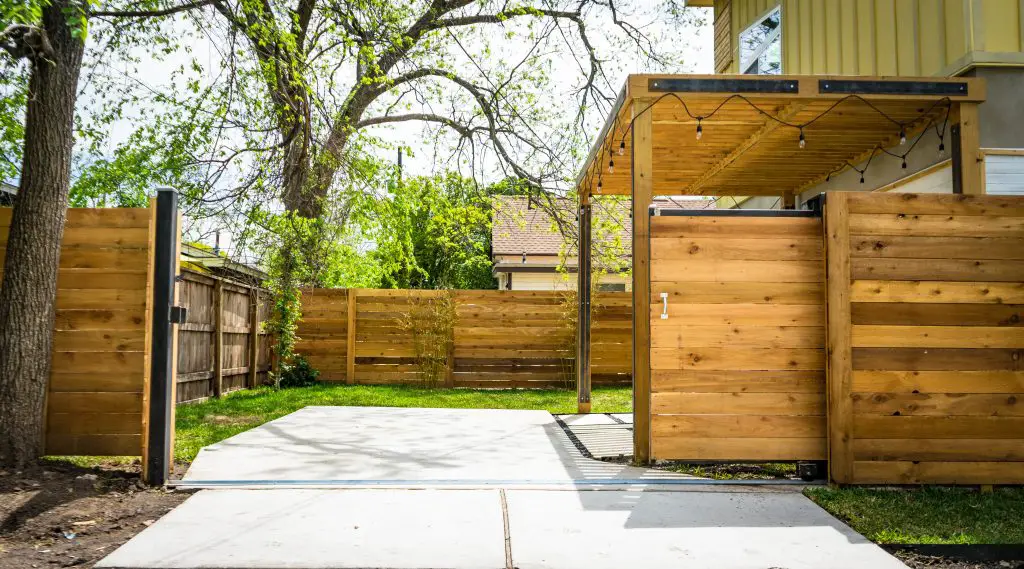 Finding a gate and fence installation service with a proven track record that can complete your project on time and within your budget, while providing the quality and aesthetic appeal you need may be more difficult than expected. Here are the essentials to help you find the right help.
Do Your Research
Can't emphasize this enough, but conducting extensive research is almost always necessary to locate the most suitable solutions for you, including the ideal contractor. Perform research for local fence firms and educate yourself on their history and services. Never assume that all companies who build fences are the same or specialize in the same things.
You can hone your searches by selecting a type of fence material or design you prefer. Look for reviews and get recommendations from others to help point you on the proper path.
Compare Quotes
After completing your research, you will most likely have compiled a list of prospective contractors to hire. Next comes an estimate. The majority of companies who install fences provide free estimates. Make the most of this service by obtaining as many quotes as possible.
When you get many estimates, you nearly always end up with a wider range of cost offers, making it much simpler to select the optimal combination of price and quality for your project. Always keep in mind that comparing quotes is something you should do to ensure that you are receiving the best bargain possible.
Reaching out to a variety of contractors might be a time-consuming effort if you are already very busy. Don't let it get to you, though. Sales reps generally are adaptable individuals willing to show up as soon as possible. Don't skip this research.
Since this work will take place on the property outdoors, you can expect to get cost estimates even if you're not there. Remember that an honest and well-informed representative will measure the fence and review the available alternatives with you. In addition, they should bring to your notice any concerns that may not be readily apparent when you were planning this project.
Beware of Cheap Estimates
Regardless of how enticing it can be, you need to be on the lookout for contractors that offer too-cheap estimates. In most cases, if an offer appears too good to be true, it is. This may indicate that the labor or the materials they use are of poorer quality. If you accept a low price for the installation of a fence, the job will probably not be done well, which could lead to complications in the future.
Evaluate each of the estimates to decide which gives the most value for money concerning other aspects; for instance, one firm could offer a higher price because they use lumber of a higher grade.
You can do things if you are concerned about costs but still want the quality of your fence to be good. Most of the time, a fence company will provide a variety of financing alternatives to their customers to assist them in making payments in a manner that is both the most convenient and the most cost-effective.
Know Their Credibility
The local authorities are in charge of regulating the commercial fence business. A respectable company will be required to get the appropriate permits to carry out any fencing work. 
The Better Business Bureau, sometimes known as the BBB, is an excellent source of credibility. Check to discover whether the contractor you are vying for is a member of this organization. If a firm does not possess the proper accreditations and licenses, it shouldn't be undertaking the work. It's critical to remember throughout this process that a new fence is an investment, and you will pay money to have it installed. Therefore, you should not be afraid to ask or examine any documents before beginning to work with them.
Look for Customer Reviews
Other customers might be a valuable source of information about a fence and gate contractor's reputation. You'll learn a lot about the organization's reputation and the caliber of its work by reading online evaluations. In addition, they might provide you with an indication of the company's professionalism and work ethic. Check their latest customer feedback and only hire businesses with a high percentage of positive feedback about their products and services. If the majority of them are negative or there are none at all, walk away from that contractor. 
Also, check out customer reviews for the style of fencing you're interested in. You may feel convinced that the organization will give the same high-quality service to you if it has already done so for previous customers.
Watch for Red Flags
If you're doing business with a company, you should look for warning signs. One of the first things you should be concerned about is a contractor that expects you to make a rapid choice. Installing a fence is a big decision, and pressure for you to come up with one is a red flag. Moreover, any reputable contractor will provide you with a written quote for the work you need to be done. There is no use in doing business with them if they refuse to give you one.
Consider it a red signal if a professional insists you pay in cash. However, you should not be confused with a contractor who insists on payment in cash only with a firm that offers a discount for paying with cash.
Installing a fence is a big decision. That's why you ought to make an effort to make sure that the service you're getting is the best. Do your research, seek recommendations, and read reviews online before making your final decision. With a little legwork upfront, you can be confident that you're hiring the best company to install your new fence.