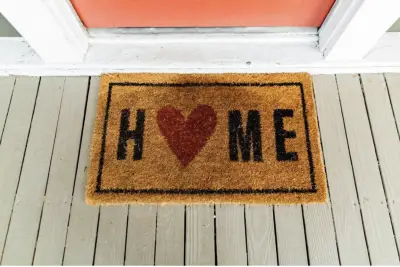 Are you beginning to feel like your home needs a change? Do the walls seem like they are starting to close in on you? Are you looking for a greater sense of comfort in your home? Whether you are beginning to get a touch of cabin fever, or if you are in dire need of a comforting change, there are things you can do to make your domestic environment more pleasurable. This guide will introduce you to eight ways that you can make your house cozier than ever. Some of these are simple and some require more involvement on your part.
Soften Your Lighting
The magic of lighting cannot be overestimated. Illuminating your home's interior greatly impacts the mood and feel of your space. There are a plethora of lighting options and applications to choose from.
Your sense of cozy can be interpreted in a number of ways. You may choose warm lights, cool lights, dim lights, bright lights, or even mellow lights. Decide what feel you are partial to, and implement your new, cozy lighting application. There are also colored lights that can be changed to help set the desired mood in your living space.
Update Your Mattress and Bedding
The word cozy often brings to mind being snuggled in a warm bed. That's why it's only fitting to make adaptations to your bed to enhance the cozy factor of your home. Purchasing a new mattress is a surefire way to bring added comfort to your bedroom. Mattresses come in a wide variety of firmness and are made from a variety of materials. Choose a non-toxic mattress for better sleep.
Fresh linen and cotton are excellent choices for the warmer months. Flannel and jersey are ideal for adding comfort during the colder season. Comforters, quilts, and blankets can make those cold nights comfier.
Fresh linen and cotton are excellent choices for the warmer months. Flannel and jersey are ideal for adding comfort during the colder season. Comforters, quilts, and blankets from Vision Bedding can make those cold nights comfier.
Luxuriate Your Bathroom
There is nothing quite as relaxing as a day at the spa. Adding that spa feel to your bathroom is sure to bring a soothing vibe. The addition of fluffy towels, teak or bamboo bath mats, scented candles, terry cloth robes, slippers, and an essential oil diffuser is just a few ways to bring that feeling of a world-class spa to your home.
Add Comfy Throw Pillows
Swapping your couch throw pillows with plush, snuggly pillows will make for pleasant movie nights. Furry and fluffy throw pillows will enhance both the look and feel of your living room. You can also add throw pillows to your bed to make your bedroom more comfortable.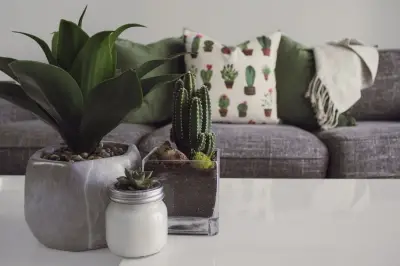 Keep Slippers Near the Entrance
A soft, fluffy pair of slippers is just what the doctor ordered when you arrive at home. Keeping a pair of slippers near the entrance of your home allows you to instantly get in the mood for a peaceful night at home.
Incorporate Plush Throw Rugs
Regardless of the room in your home, adding plush throw rugs goes a long way to raise the cozy feeling around your home. Rugs that have a "shaggy" appearance will be softer and gentler to the touch, thus cozier than others. Rather than going through the trouble of having your home carpeted, you can simply lay down throw rugs to add to your home's pleasant ambiance.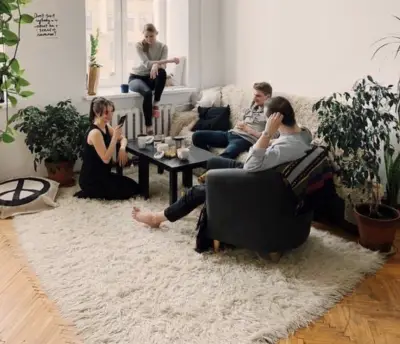 Choose Warm Wall Colors
The ability of warm colors to change the mood of a home is amazing. Selecting the proper hue can turn the feeling of your home around. Throwing up a fresh coat of paint can be done in an afternoon, but the results are often nothing short of miraculous. The colors that you find soothing are subject to your particular taste.
Freshen the Air with an Essential Oil Diffuser
The aromas that you introduce into your home have an effect on the mood and atmosphere. If you're familiar with the general concept of aromatherapy, then you will know that pleasant fragrances are thought to calm the senses. Essential oil diffusers are used to keep a consistent flow of essential oil fragrance into rooms in the home. By using an essential oil that you find pleasant and relaxing will make your home cozy and comforting.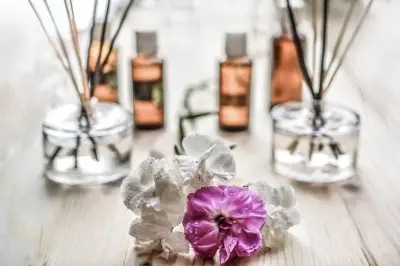 Conclusion
If you are finding yourself spending more time at home, it's wise to make your time there as comfortable as possible. The suggestions in this guide will create a cozy atmosphere that you desire for your home. Making your environment more pleasurable is a matter of fine-tuning the details to bring about more comfort and adding a special warmth to your living space.