Woodworking is all about making wooden items with different finishes, designs, and textures. The craft has been around for ages and has evolved over time. The development of machines and techniques has allowed woodworkers to become more creative and efficient. This equipment also enables people with little experience to make furniture and art pieces with greater success.
There are various woodworking machines available to assist craftspeople in being more productive and accurate. While you won't buy  every item on the list here, it's worth understanding the options. Buying from reliable dealers with customer support is always a good strategy, too.  Outfits such as data powertools wood working machinery or a comparable store in your locale are worth getting to know. Continue reading to learn more about the woodworking machines you should consider buying. 
1.  Electric Saws
These come in many sizes and shape, and are useful for most woodworkers. Cutting wood manually with a traditional saw can be time-consuming, but more than that it takes skills that power saws don't. Electric saws allow you to cut through wood precisely, even thick hardwoods. You need to use the appropriate saw for the type of wood you intend to cut since most of them have replaceable blades. You can also use an electric saw to cut holes in the wood as well.  You can get electric saws that are either portable, floor-standing or hand-held. The one you choose will likely depend on your situation and goals. 
2. Sanders
While you could manually smooth a piece of wood with sandpaper by hand, that's time-consuming and results aren't as good as proper power sanding. Investing in handheld sanders is best if you intend to use them for smaller projects. Professional woodworkers often have stationary edge sanders or thickness sanders.   
Before buying any sander, you need to know their strengths and weaknesses. An orbital sander is one of the best for first-time buyers. The hand-held belt sander (right in photo above) makes sense next for most woodworkers.
3. Nail Gun
After an electric saw and sander, a nail gun is likely the second-most important power tool in a woodworker's workshop. They're useful because they allow you to drive nails with the hand holding the gun, while your other hand is holding the work pieces.  With no need to hold a hammer, you can enjoy better precision with a nail gun. 
When buying nail guns, note that they come in different sizes. For example, a brad nailer is ideal for driving finishing nails in trim. Framing nailers  drive 2 1/2-inch and 3 1/4-inch nails when assembling building frames.  Other nailers include models for roofing, siding and even models that shoot tiny nails the diameter of sewing needles.   
4. Cordless Drill 
Standard cordless drills are used to make holes in wood and to drive some kinds of screws. The broader world of drill-like power tools also  include impact drivers, hammer drills, and rotary hammers.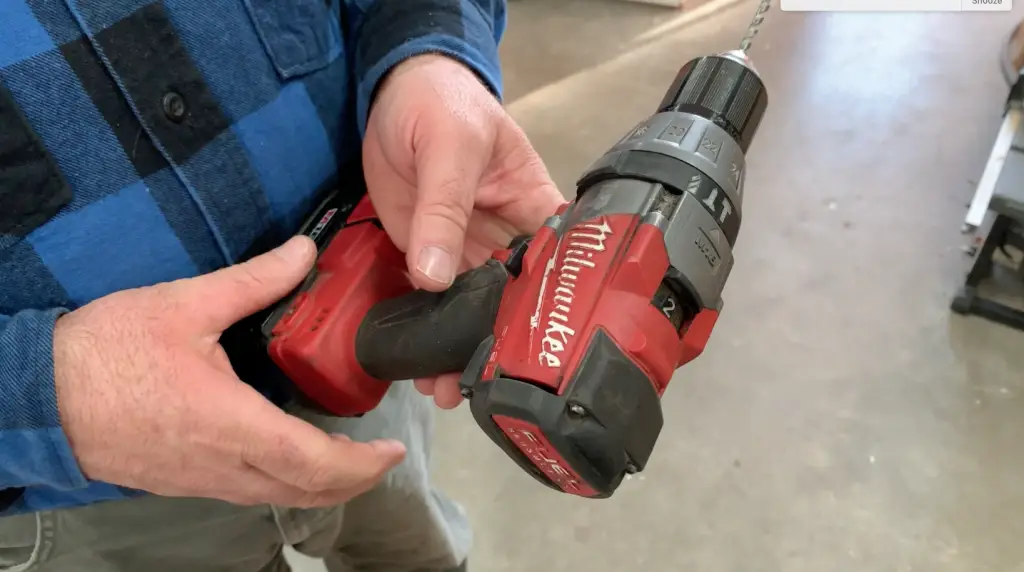 5. Planers
These tools even out wooden surfaces and makes them smooth by shaving wood from the surface. Roughly speaking there are two types of planers to choose from: hand-held and stationary.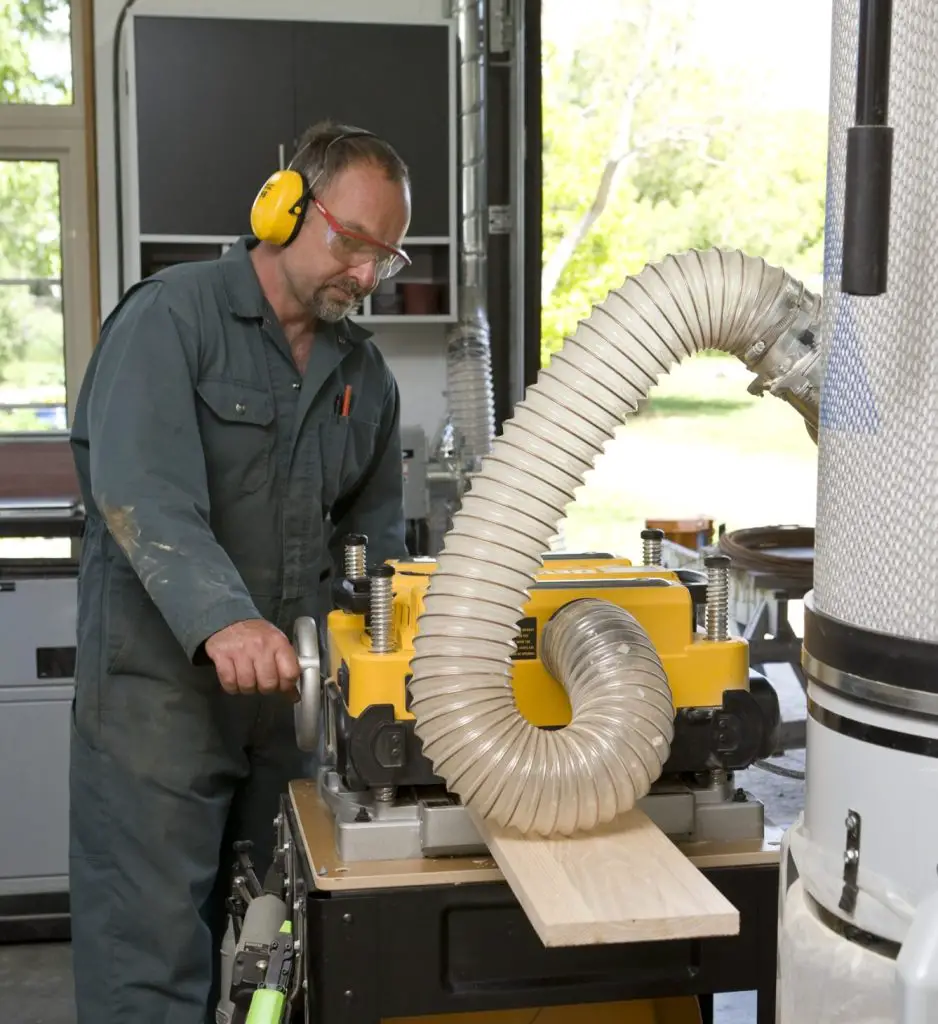 6. Angle Grinder 
This tool is most often used for metalworking, but attachment are available for carving wood quickly with an angle grinder. Angle grinders are also quite versatile since you can use them in many applications.    
Conclusion 
If you want to take your woodworking to another level, you'll probably need to invest in some of the tools mentioned here. There are many others, but don't buy anything without first struggling by hand. That way you'll know better what you really need in a power tool. Also make the commitment to buy quality that cost more than the basics. Good tools last longer and cost less in the long run.