Ah, farmhouses. There's just something about them that makes you wish to relocate to laid-back country life. They offer a visually striking appeal with their classy combination of earthy colours and elements. That said, wherever you're situated right now, you can still re-create that relaxing country feeling without moving.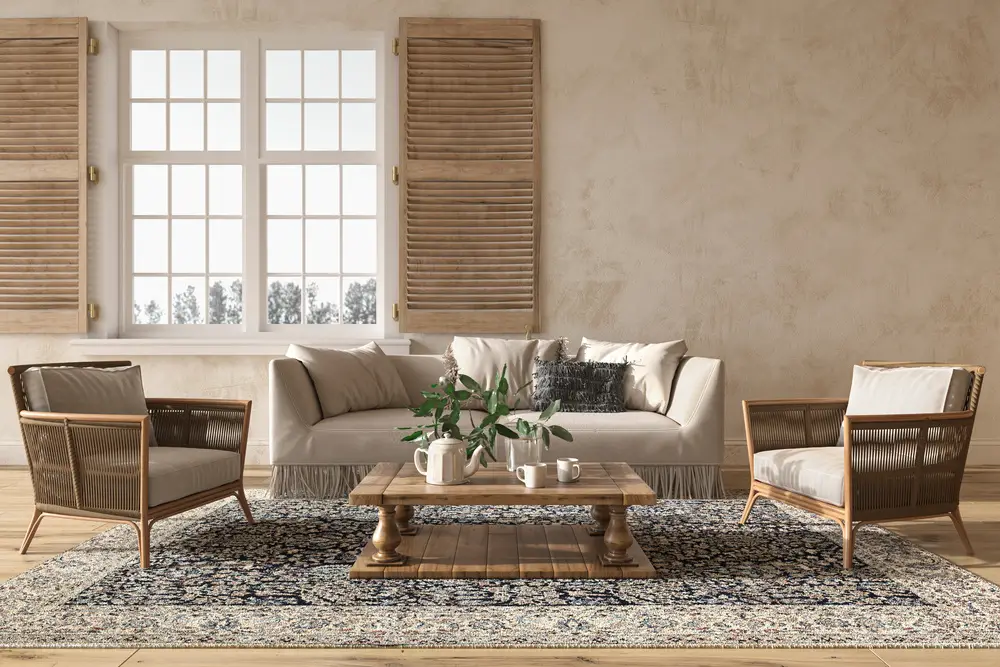 One of the easiest ways to begin is by dressing your home with farmhouse window treatments. Here's a quick guide to the best window blinds and shades ideas for a farmhouse-inspired style.
Sheer Curtains
Perhaps the most popular option for farmhouse window treatment, sheer curtains create a dramatic look and sophistication. In general, you should opt for ivory, cream, and white tones to define the spanning glass walls of farmhouse windows. 
If you're tired of the same white look, you can also opt for sheer curtains in earthy colours. What's more, you can try contrasting colours to create a unique character, depth, and decorative detail.
You also have a variety of textures and thinness to choose from, depending on your light filtration and privacy requirements. Experts recommend going with voile and chiffon that add beauty and grace to your windowsills.
Other than filtering light and providing privacy, sheer curtains also offer an airy and light feeling. This type of farmhouse window treatment is also versatile, allowing for a more cohesive look with various furniture pieces. 
Shutters
When talking about window treatments, most people simply think of curtains and blinds. However, in terms of farmhouse-style homes, you can take window accessories a bit further and use shutters. 
Window shutters can either be exterior or interior shutters used in your windows and are a typical element in farmhouse-style homes. In general, farmhouse-inspired houses exude comfort, simplicity, and strong security. Window shutters help in protecting the house from harsh elements. However, modern shutters can also add decorative details to your new windows. 
Most window shutters are made of wood. However, you can find various materials including composite faux and vinyl shutters to suit different preferences. In terms of design and style, these options can also bring that rustic flair. Shutters can also serve as a great way to control light, leading to improved sleep and increased energy efficiency.
Woven Shades
Like sheer curtains, woven shades are also a popular option for farmhouse-style windows and homes. Woven shades are perfect for adding natural warmth and cosiness but with a more casual appeal. 
In addition to the natural beauty they provide, woven shades are also eco-friendlier than similar plastic and synthetic versions, perfect for eco-conscious homeowners. 
In general, you'll find woven shades in different textures and materials. It's often made from rattan, bamboo, natural grasses, or jute. The weave style of woven shades also varies which also impacts the amount of light that comes in. You can find privacy woven liners that allow a good amount of light while blackout woven shades give a darker feel to the room. 
Burlap Curtains
Burlap curtains are perfect for creating a farmhouse feel with their natural and rustic charm. The interesting, rough-spun look can complement a variety of settings from your kitchen windows to recreation rooms. 
In general, burlap looks best among other natural fibres, providing an interesting contrast when coordinated with modern designs and smooth surfaces. In rustic farmhouse or cabin-inspired homes, the highly textured surface or burlap curtains coordinate well with country-style furniture and natural decors. In terms of privacy and light filtration, coarsely woven burlap curtains allow some light to pass through them while still providing good privacy.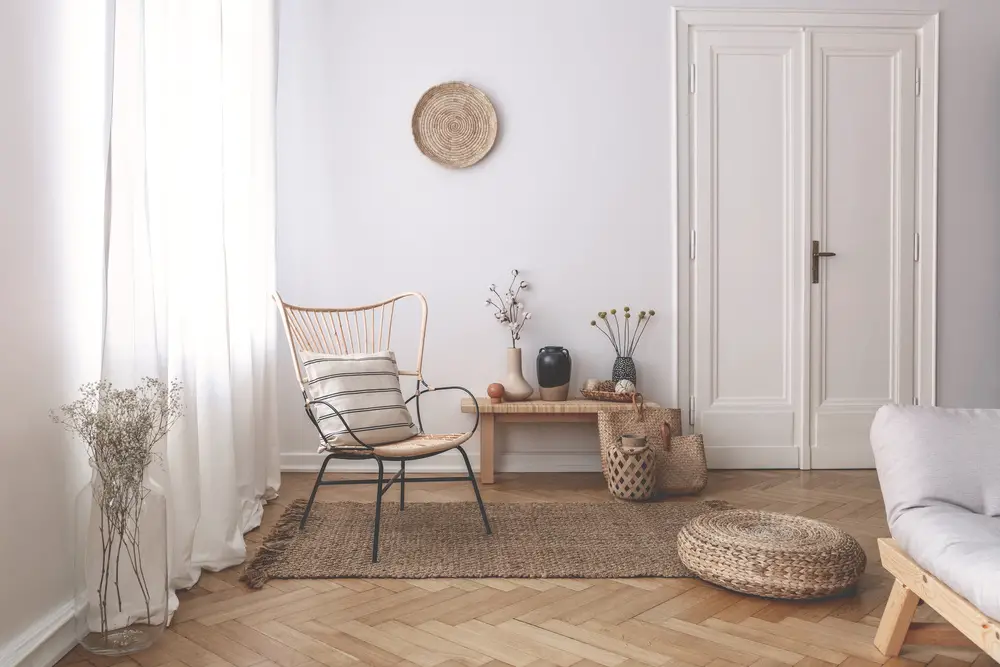 Layered Window Treatment
Combining soft and hard window treatment allows you to create a contrasting edgy and vintage look. You can create a unique flair by using the functionality of shades while adding a finishing touch of sheer curtains. So, not only does this combination look aesthetic, but it also ensures function and privacy. 
You don't have to plan for cool colour schemes or a subtle look. If you want a layered window treatment, you can just decide on the focal point and let the other layer finish or fade with it. Experts recommend using tone-on-tone with a neutral colour palette which helps maintain the laid-back and idyllic aura that farmhouses are popular for. 
Takeaway
Farmhouse style and decor have been popping in the home design circles lately. Whether you're just starting on the farmhouse design bandwagon or looking for new ways to incorporate this style, the right farmhouse window treatment can exude a classy, rustic vibe for any home. And as you can see from this article, there are several ways to dress your windows to boost the charm and comfort in your farmhouse or cabin-inspired home.