Online courses are now a permanent and growing part of the online world, and I'm looking for a few good people interested in earning money online helping me sell my courses to a wider audience. Could this be you?
I've been making courses since 2007, people love them, and my current lineup includes teachings on woodworking, welding, wood finishing, water wells, septic systems, building a tiny home, sharpening tools and more. Click here to see my online school. It's easy to get set up, and the money you'll earn from your sales goes directly into your account automatically. Nothing could be simpler.
What You Get as an Affiliate:
In the internet world, the term "affiliate" refers to someone who sells on behalf of someone else, with commissions automatically getting deposited to their Paypal or Stripe account. Affiliates who work with me get:
30% commission on all sales.
Free access to courses for personal use. For every five courses you sell, you get to choose one course for yourself for free.
The chance to work closely with me one-on-one developing sales pages and outreach to help you achieve a steady and rewarding income.
What Students Are Saying:
"It's been very enjoyable going through this easy-to-follow welding class. I'm very excited to get started on a new adventure in welding. Due to your lessons on equipment, I did my research and found that the Lincoln 210 was a great match for my needs. I'm also excited to tackle the little wood stove project that's part of the course." –EH
"Your woodworking class is great. It goes beyond the purely technical and offers principles that I found helpful beyond this course and the shop. I enjoyed and learned a lot from the project-based approach. Often I found myself thinking: "I wish I had known this earlier it would have saved me so much trouble." Also, Steve was very helpful and available throughout the class, which was invaluable. – KL
"I've taken two courses from Steve and have two more queued up because his courses are so good! It is clear that Steve has a wealth of experience under his belt. One of my favorite things about his courses is the level of detail he provides – down to the pencil or process that makes a difference in the work. Unlike many YouTubers out there who have a hacky way to do things and want to share their half-baked ways with the world, Steve's projects show and teach step-by-step, true craftsmanship and respect for the tools, methods and materials he uses. He is also very responsive to questions and always at the ready with more tips for success!" – DT
Here's How It Works
Step#1: Send me an email at [email protected]. Tell me about yourself and any online audience you might have (or could develop) to present my courses to. Even if this idea is new to you, reach out and I can tell you more. Many people make good money selling courses for others as an affiliate. Some even do it full time.
Step#2: Choose the courses you'd like to sell. You can choose one, two or more.
Step#3: Connect with me and I'll set you up as an affiliate. I'll generate a unique link for each course you want to sell and send it to you. When people click on this link and buy, you get a commission automatically deposited to your account. Even if someone purchases a month after seeing your link, the commission still goes to you.
Let me know what you think. I look forward to hearing from you via my [email protected] email address.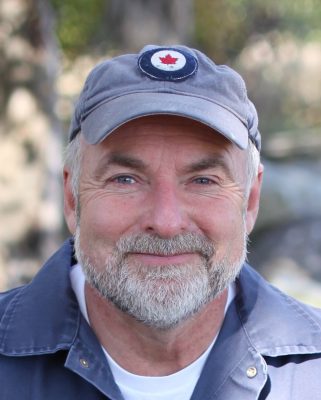 Thank you for visiting BaileyLineRoad.com – the website I named after the rural road where I live with my family on Manitoulin Island, Canada. BaileyLineRoad.com is my main online destination where people from all over the world learn about home improvements, woodworking, power tools, gardening, and hands-on outdoor living.