Some people are purists about the materials in their home and I'm one of them. This is especially true when it comes to wood in general and wainscoting in particular. Fake wood usually irritates me on a deep, philosophical level, and that's why I'm torn about an up-and-coming wood substitute technology called profile wrapping. It's a very authentic type of wood reproduction and it puts me in a double-minded position.
Reading Time = 5 minutes
Video Watch Time = 2 1/2 minutes
What is Profile Wrapping?
Profile wrapping is the best way I've seen to get the great look of high-end wood in wainscoting (and other interior applications) without paying a great big price.  Profile wrapping is an industrial process that allows wood grain appearance to be factory applied to flat and highly contoured trims, doors, raised panels, wainscoting and other architectural details made of medium density fiberboard and other man-made sheet materials. That's what the term "wrapped" is referring to. The material can be wrapped around non-flat shapes of wood so it looks like fancy moulding. I know I should dislike wrapped profiles because it's a wood impostor, but I still find myself liking it for three compelling reasons:
Impressive wood replication. It's actually quite difficult to tell the difference between wrapped profiles and real wood.
Durable. It's astonishing how tough this stuff is. You have to try really hard to scratch it.
Economical. Wrapped profiles are a fraction of the cost of solid wood or thick veneers.
Near-Perfect Replica for Wainscoting Wood
The first thing to understand is that wrapped profiles are remarkably convincing facsimiles of specific species of fine hardwoods. I'm a cabinetmaker by trade, and even though I know wood intimately from years of working with it, I can't identify wrapped profiles from real wood without getting closer than about a foot away. Even then it's not that easy. Wrapping materials are based on detailed photographs of actual wood, and they chose some very impressive lumber to put in front of the camera as they developed these products. What's most striking to me is that the wood-look layer can be applied to non-flat surfaces. That's where the term "wrapped profiles" comes from.
Exceptionally Tough Wainscoting Results
The second thing I like about wrapped profiles is that they're remarkably tough – much tougher than even the hardest hardwoods. Based on the same technology used to create wood-look laminate flooring and luxury vinyl flooring, it's virtually impossible to scratch profile-wrapped trim and cabinet doors, even if you try. The wrapped profile surfaces I've tested can't be marked even if you go at them vigorously with a car key. The durability is pretty impressive. The two samples below show the difference between real wood finished in the usual way (bottom), and the kind of woodgrain coating that wrapped profiles have (above). Both pieces had a running 6″ random orbit sander pressed against the surface for one minute while spinning a fresh 80-grit disk. The difference in wear is amazing.
Enormously Economical Wainscoting Results
And finally, besides costing less than half the price of nearly-identical hardwoods, profile-wrapped trim takes considerable pressure off over-harvested forests around the globe. As much as I like real walnut, cherry, teak and merbau features in my home, in many cases I like the forests where these trees grow better. Wrapped features won't eliminate real wood from the market, but they do help more people to enjoy the look of real wood than international forests can support directly.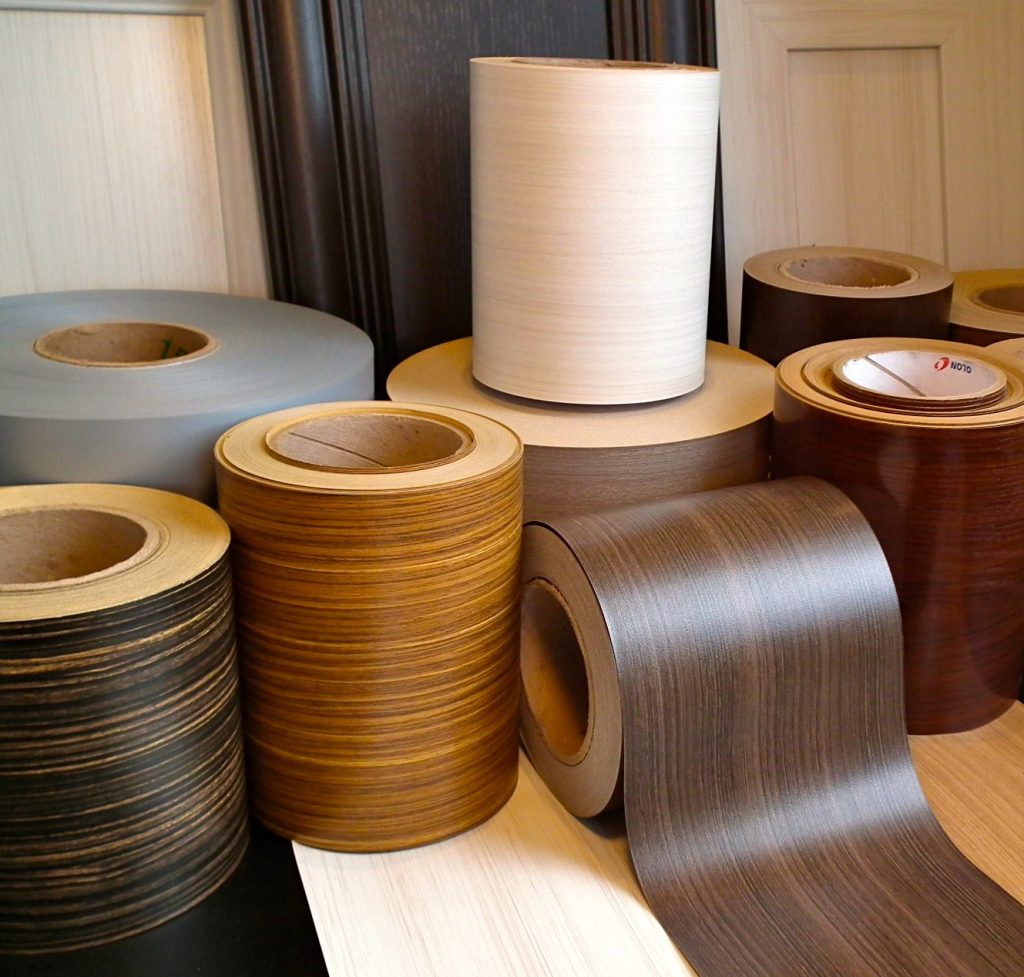 Wainscoting With Wrapped Profiles
So how does all this shake down into trim options for your home? Wainscoting is certainly one way. While traditional, solid hardwood wainscoting is very expensive to buy and requires finishing onsite, wainscoting made with wrapped profiles goes up quickly and requires no finishing at all. It's also possible to specify that the wrapping laminate include anti-microbial treatments, making disease transmission less of an issue, especially in institutional settings.
Since the wood-look skin used for wrapping is impervious to the transmission of gases, completely wrapped items like kitchen cabinet doors eliminate any chance of formaldehyde gas emissions to the surrounding air. Elite Trimworks (888.898.1665) is one of the leading suppliers of wrapped architectural products in Canada and the US. I have no reason to recommend them except that they do a great job.  The wrapping technology they use springs from work first done by Olon Industries (800-387-2319) back in 1985, with corporate roots originating in Brampton, Ontario, Canada. Wrapped profile products are available in many other countries, too.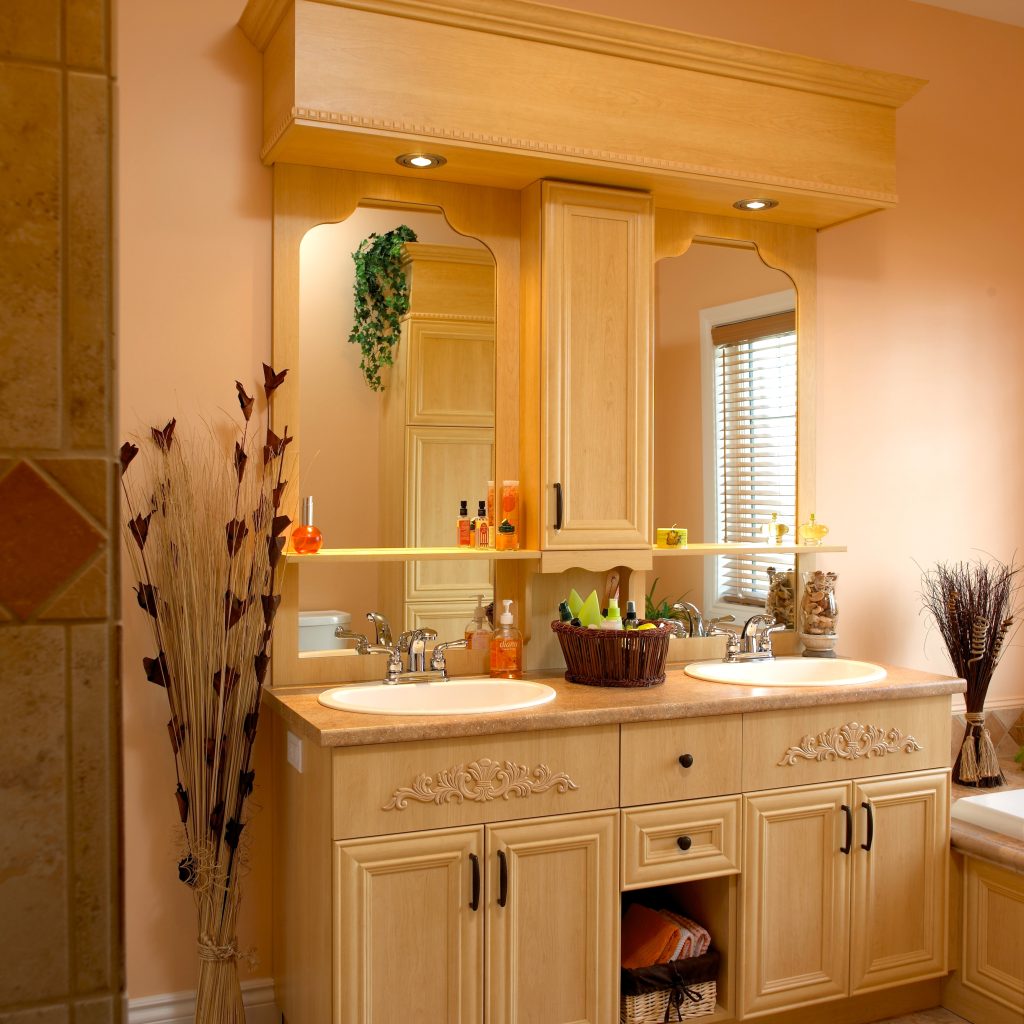 I know from experience that working with wrapped trim, moulding and wainscoting in my own shop that it saws and nails just like real wood. An unusual bit of industry-wide coordination also makes it easy to match wrapped products with other interior building materials. Various manufacturers across North America offer 600 different colours and patterns of melamine sheet goods and other low-density laminate flat panels with wrapped trim of all kinds. You can get exact matches between cabinets, trim and other woodwork this way.
I doubt I'll ever feel completely comfortable with the ever-increasing level of realistic fake wood products, but that doesn't mean I don't think they're a good idea on several levels. They're strikingly beautiful, extremely durable and economical. You'd think this would be enough to put me at ease, but not quite yet.

Watch the video coming up next for a closer look at profile wrapped materials.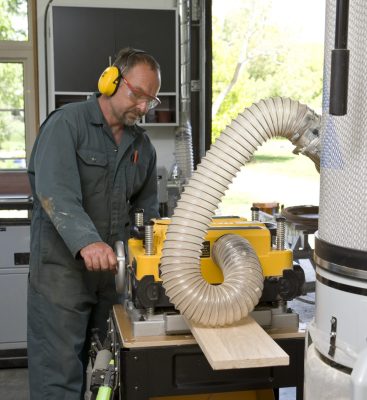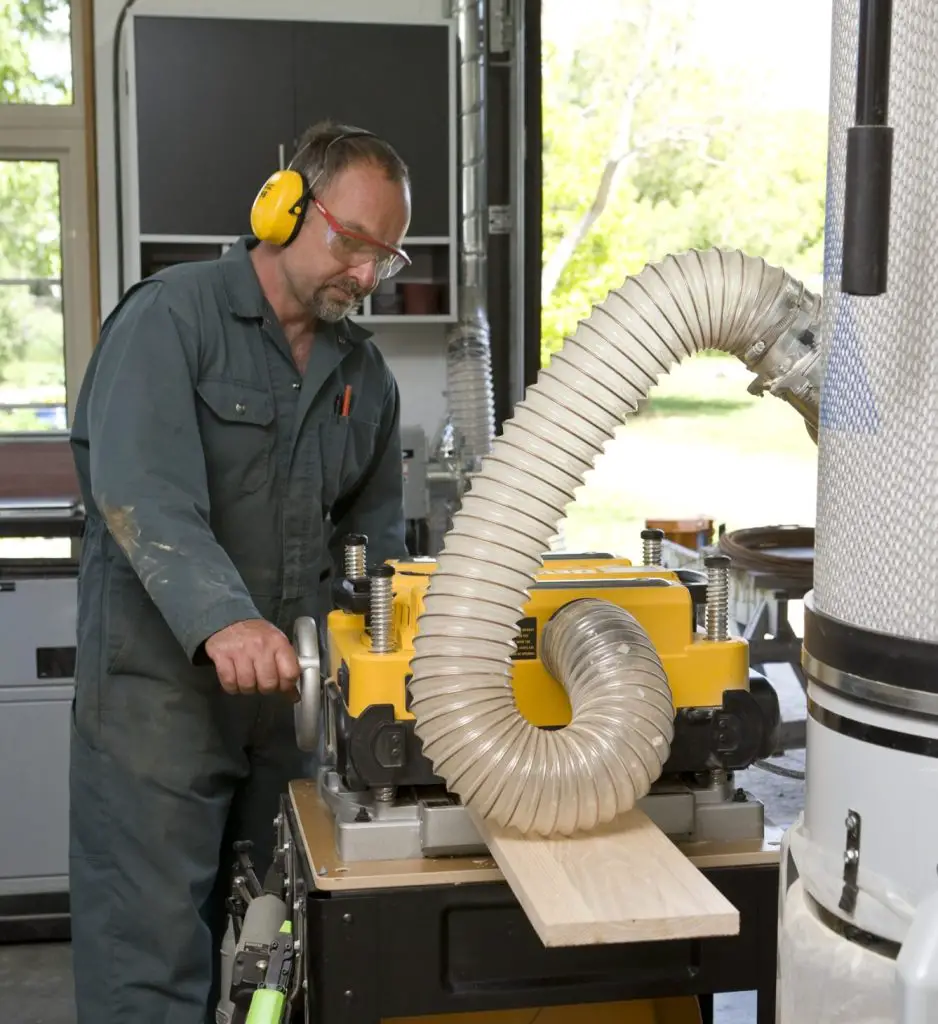 Did you find this article and video useful? Or perhaps at least interesting? I hope so. Please consider clicking the "buy me a coffee" button below helping contribute to the production and publication of content like this. A big thank you to the kind folks helping out in this way. You make it possible for this website to exist.
– Steve Maxwell