A bathroom renovation can be a great way to freshen up your home and make it feel new again. It can also add value to your home and make it more attractive to potential buyers. That said, a bathroom renovation can also be a very costly endeavour. If you're working with a limited budget, don't worry! There are still ways you can achieve the bathroom of your dreams, or at least come closer to it.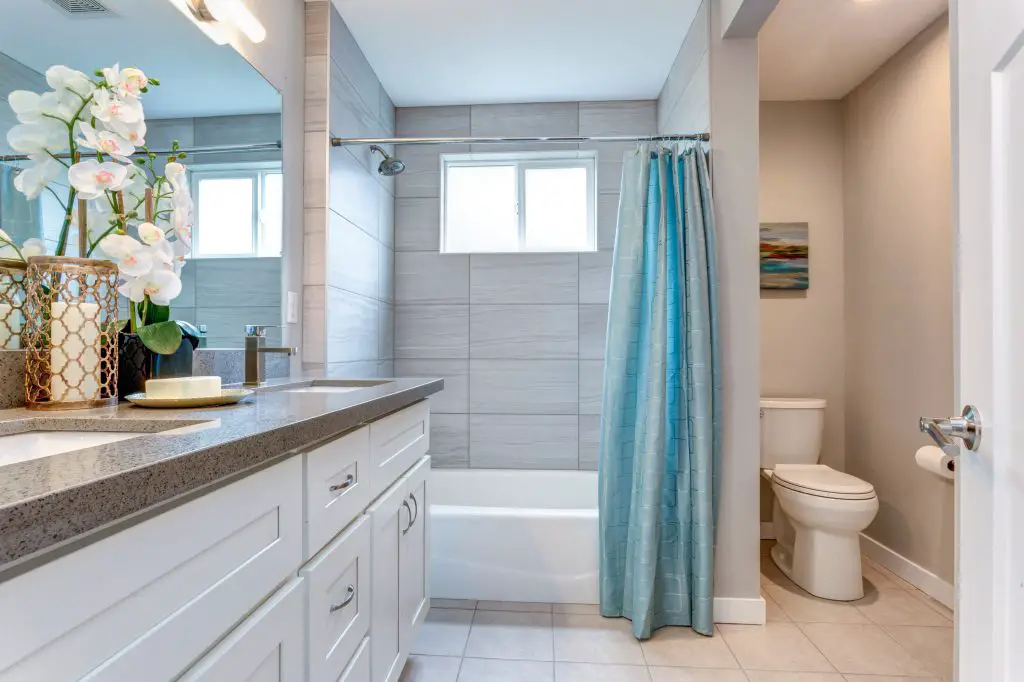 Here are seven tips and tricks for bathroom remodelling on a budget:
Shop Around For Deals On Materials
Being on a budget doesn't mean your bathroom remodel has to suffer. However, it's crucial to invest in quality over quantity when it comes to materials. This is especially true for items like cabinets, countertops, and flooring. These materials will get a lot of use, so it's worth spending the extra money on durable and long-lasting options.  
However, there are still ways to save money on these materials. For instance, home improvement stores typically have sales on bathroom fixtures and materials several times a year. Furthermore, don't be afraid to shop at different stores to compare prices. You may be surprised at how much you can save just by doing a little research.
Keep It Simple
There are numerous ways to execute inexpensive bathroom renovations successfully. One way is to keep the design simple. Complex designs with lots of curves and angles can be much more expensive to execute. Instead, focus on making small improvements that will have a big impact. For example, replacing dated cabinets and countertops can go a long way in updating the look of your space. Or consider adding new tile or paint to give the room a new look. Keep your design choices simple to save money and still achieve the bathroom of your dreams.  
Reuse & Recycle
If you want to save money on your bathroom renovation, consider reusing and recycling materials from your current space. For instance, if you're replacing countertops, see if you can use part of the old ones as a backsplash in your new design. Or, if you're getting rid of an old bathtub, see if you can use it as a planter or other creative option. There are endless possibilities for what you can do with salvageable materials, so get creative and see what you can come up with.
Do It Yourself
One of the best ways to save money is to do the work yourself. This can be a great way to get what you want while saving on labour costs. How much can you save? At least 50% of every bathroom job is labour, so there's good money to be saved. Of course, not everyone is comfortable taking on a major renovation project, so it's vital to weigh the pros and cons before making a decision. If you do decide to take on the project yourself, be sure to do your research and create a detailed plan to avoid any costly mistakes.
Get Creative With Storage
If you're looking for ways to save space and money, get creative with your storage solutions. There are plenty of inexpensive options available that can help you maximize your space. For example, you can install shelves above your toilet or in other unused spaces. 
Either way, consider adding hooks to the back of your door for hanging towels and robes. Pretty simple idea, but it sure makes a difference. By getting creative with your storage, you can save money and still have a functional and stylish bathroom.
Do Not Forget The Details
When you're on a budget, it's easy to focus on the big-ticket items and overlook the smaller details. However, it's crucial to remember that details can make all the difference in your bathroom's overall look and feel. So, don't forget to add those finishing touches that will take your space from good to great. For example, new hardware, shower curtains, and towels can all be inexpensive but impactful to breathe new life into your bathroom.
Work With What You Have
If you're trying to save money, you may want to consider working with what you have. This doesn't mean that you can't make any changes, but it does mean that you'll need to get creative. For example, if you have an old bathtub that's seen better days, consider refinishing it instead of replacing. Or, if your countertops are looking dated, try painting them instead of buying new ones. By working with what you have, you can save a lot of money and still have a bathroom you love.
Wrapping Up
When it comes to bathroom remodelling on a budget, there are plenty of ways to save money without sacrificing style or function. Following these tips can create the bathroom of your dreams without breaking the bank. So, what are you waiting for? Start planning your project today and see how much you can save.