When it comes to interior decoration and design, the so-called "eastern style" can mean different things: Chinese, Japanese, Arabic, Moroccan and Moorish. Atmospheric aesthetics, which are recreated in the interior with the help of ethnic techniques of painting on fabric and glass, ceramics, mosaics and other interesting decorative elements, remains unchanged.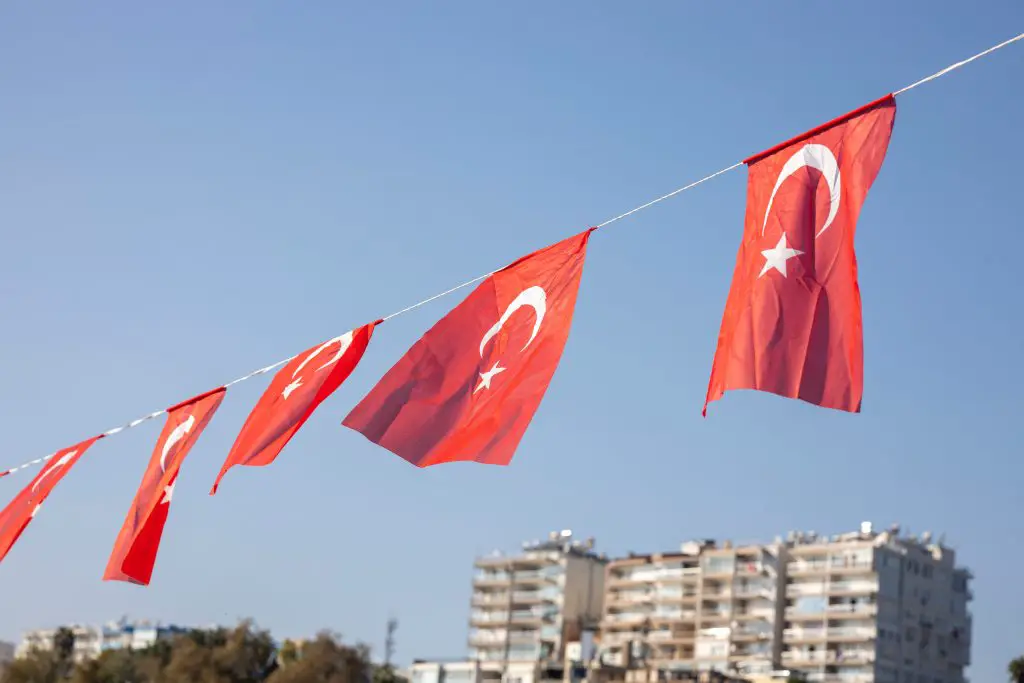 If you have purchased a residence with a terrace, then such a decorating style can also be applied to it. A company called Turk.Estate has posted on their website a large collection of apartments with spacious terraces for all tastes. On their website you can also buy flats with a terrace in Turkey. In this article, you'll see examples of how you can use the eastern style to decorate your apartment or other property, no matter where it is.
Nuances
The Turkish style can be very interesting and original, but there are a few nuances worth considering when choosing and implementing it. This is what you'll learn about here:
Color palette
Textiles
Decorative elements
Lighting
Furniture
Accents
Stylish doors
Traditional elements
Greens and flowers
Preserving functionality
Color palette
Turkish style is characterised by bright and saturated colours such as red, gold, green, blue, orange and beige. However, to avoid overloading your interior space, it is worth stopping at one or two main colours and use them in various combinations.
Textiles
Turkish textiles such as rugs, bedspreads, curtains and pillows can be the main element of your decor. They are often decorated with geometric patterns and bright colours. It's worth paying attention to the quality and design of textiles, so as not to overwhelm the interior.
Decorative elements
The Turkish style welcomes the use of various decorative elements, such as mosaic products, metal decorations, ceramic tiles and faience. However, in order to avoid excessive loading of the interior, it is worth choosing a few basic elements and use them wisely.
Lighting
Lighting in the Turkish style should be bright and warm to create a cozy atmosphere. It's recommended to use a variety of non-ceiling light sources, such as table lamps, backlighting and candles.
Furniture
Turkish furniture is characterized by bright colours, curvilinear shapes and expressive patterns. Still, in order to maintain the balance of the interior, it is worth choosing furniture in the tone of the interior, and avoid overloading with decor.
Accents
To create a unique interior in the Turkish style, you should add accents in the form of carpets, curtains, pillows or dishes with Turkish ornaments. They will help to emphasise the culture and traditions of this country in the interior.
Stylish doors
In the Turkish style, doors are an important element of the interior. They can be made in the form of massive wooden structures with wrought iron handles and patterns or in the form of exquisite arches with cut-outs. The choice of doors must match the style of the interior and create a harmonious atmosphere.
Traditional elements
To fully convey the atmosphere of the Turkish style, you should add traditional elements such as clay vessels, brightly coloured tiles, decorative cushions with patterns and even swords or wrought iron items. They help to create a unique interior style and emphasise the traditions of Turkey.
Greens and flowers
In the Turkish style nature plays an important role, so it's worth adding greenery and flowers to the interior. It can be live plants or artificial flowers, placed throughout the room. They will create a sense of freshness and harmony, and help create a cozy atmosphere.
Preserving functionality
Don't forget that the apartment should be not only beautiful, but also functional. When choosing a decor it is worth considering its practical application and do not overload the interior with an excessive number of elements. It's important to maintain a balance between style and comfort of living.
Conclusion
All these nuances will help to create a unique interior in the Turkish style, which will reflect the culture and traditions of this wonderful country. The main thing when choosing a decor is to maintain a balance between style and functionality to create a warm and welcoming atmosphere in your home.
If you want to actually invest in a property in Turkey, Turk.Estate is here to help. Buying through an experienced company will help you navigate a real estate transaction in a different culture, and help you find the current options for apartments for all tastes and wallets.