Why buy new furniture that everybody else has when you can make your own highly individual pieces? Furthermore, making your own furniture can often be more environmentally friendly than purchasing items that are manufactured and transported from overseas. So, here's a look at how you can make bespoke DIY furniture that will transform your home into something special.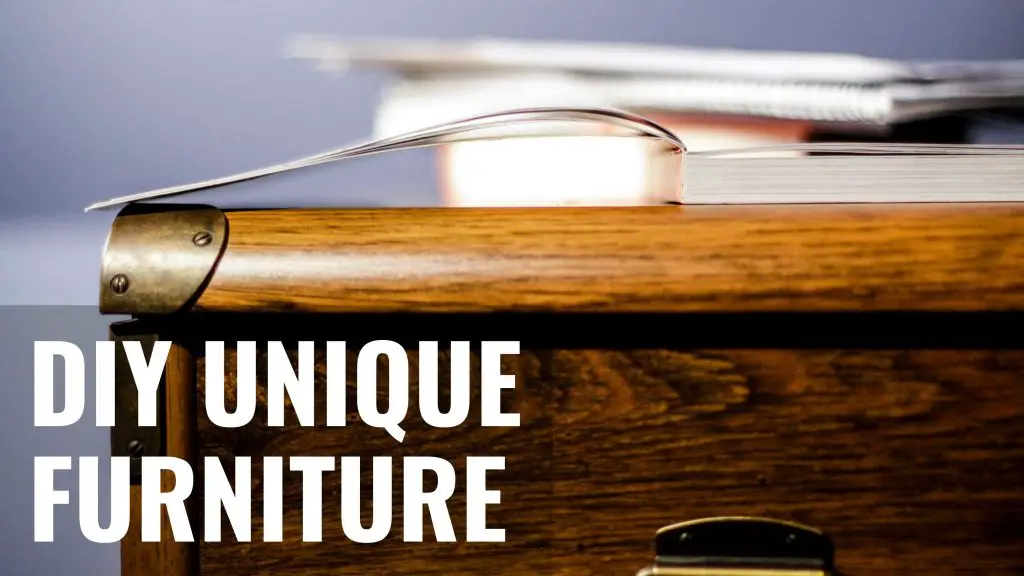 Make Sure You Have the Right Tools and Know How to Use Them
If you are new to DIY, you may not have all the tools required for making furniture. So, your first step should be getting them and learning how to use them properly. After all, you cannot construct a table without knowing how to make clean cuts with a saw and knowing the correct way to use a drill and hammer a nail. So, spend some time learning the basics before you begin to design and construct bespoke pieces of furniture. Common tools you will need are:
Hammer.

Saw.

Measuring tape.

Drill.

Electric sander.
 However, if you are beyond such basics, you may like to consider upping your furniture-making capabilities by using Computerized Numerical Control machinery. The machines are widely used in the manufacturing industry and more and more hobbyists are now using them for home projects. One of the best CNC tools for making furniture is a CNC router. It basically consists of a cutting bed, spindle, drive system, and controller. Most CNC routers have drive systems that enable the spindle to move and cut in three different directions, which means you can create some very complex and interesting shapes with high precision. You will find used CNC routers for sale from leading brands that are just as good as new ones, so it does not have to cost the earth to purchase CNC machinery.
Make a Plan
Whether you are using hand tools or CNC equipment, you must have a plan in place before you begin constructing your chosen item of furniture. If you are new to DIY furniture making, start with simple projects. There is no point in trying to run before you can walk. Beginners should start with something like a basic table, while proficient DIYers may like to try their hands at something more challenging such as a shelving unit or armchair. Whatever your level of expertise, you need a plan to follow. A good plan will save you time and money, and make the overall experience of the project much more enriching. 
The best furniture projects begin with ideas, and the internet is a great source of inspiration. Houzz furniture is one example, and who knows. You might see something there you actually prefer to buy rather than make.
Projects to Try
The great thing about making your own furniture is you get to design pieces to your exact preference. You are sure to know how many hours can be spent looking for bespoke furniture in stores and online, and often still never finding the item that you have in mind. When you make your own DIY furniture, you control every element of the design; enabling you to create highly individual pieces for your house that are sure to be the envy of any visitor. As you develop your DIY skills, you will eventually be able to make any item of furniture you want, from desks, chairs, and bookcases to bed frames, cabinets, and even settees. Here are three projects to consider.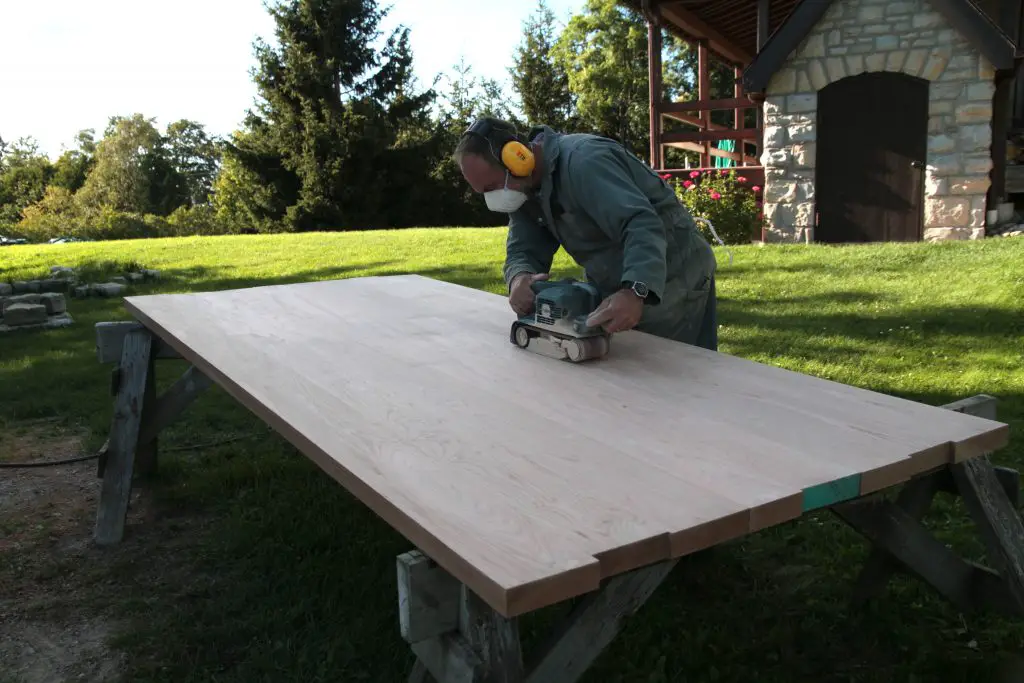 An Upcycled Coffee Table
Upcycling is a great way for DIY newbies to begin as it involves revamping old items rather than building pieces of furniture from scratch. Upcycling is also fantastic for more experienced DIYers because it allows you to make truly unique pieces that become talking points. Furthermore, upcycling helps the environment. Try making an upcycled coffee table by first buying an old chair base at a salvage yard or flea market; or buying a whole used chair and chopping off the seat and top. Then, cut a large slice of beautiful wood to be used as the tabletop and attach it to the low chair base. Finally, stain or polish the wood, paint or clean the legs, and voila, you have an amazing one-of-a-kind coffee table.
A Wall Shelving Unit
One way of creating more space in a room and making all of your books, DVDs, records, and other items look aesthetically pleasing, is to get rid of bulky furniture and instead build a shelving unit that covers an entire wall. You can choose from a variety of woods, like beech or oak, or try an industrial look with old metal pipes. With the former, you will need to learn joining skills, and with the latter, you may need to know how to weld.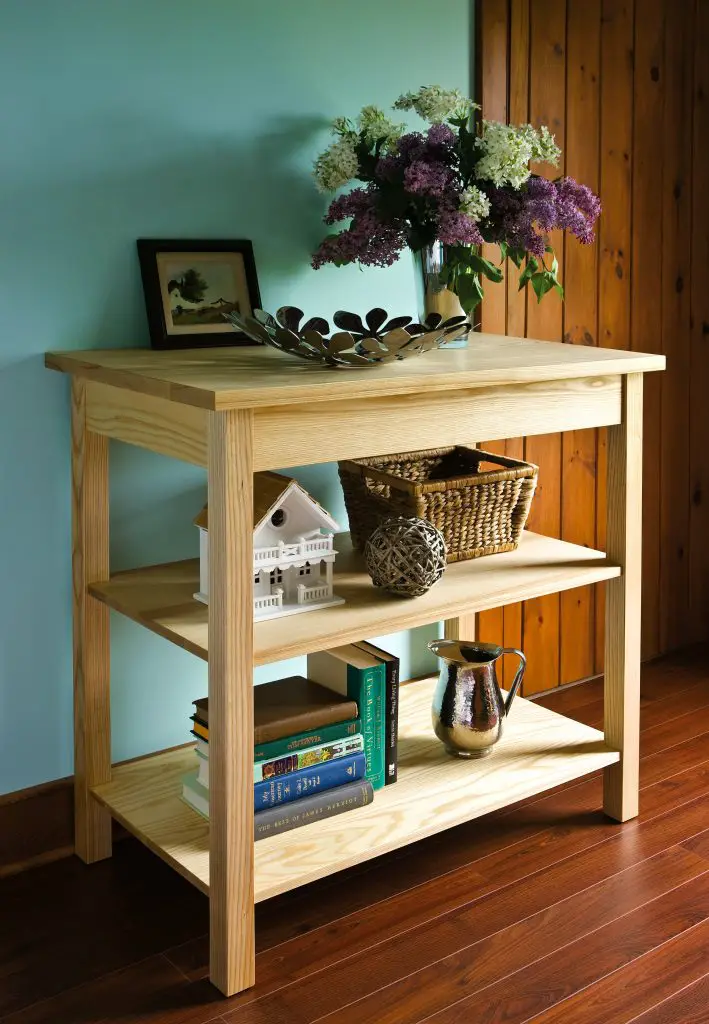 A Cube Coat Rack
A great way of tidying up your entrance hall and having a bespoke item that people see as soon as they enter is to build a coat rack. For a stylish, modern design, consider a cube coat rack. Not only does a cube rack look elegant. It is also pretty easy to make. Using wooden beams, construct a box shape, adding your own features. Then add some stylish pegs for the coats and paint it a delicious color to match the rest of your hallway's interior.