If power tools were the kids you went to high school with, Porter-Cable would have been that ordinary guy who quietly got great marks, saved thousands of dollars working a part-time job, and remained confident enough not to have to play the latest fashion game.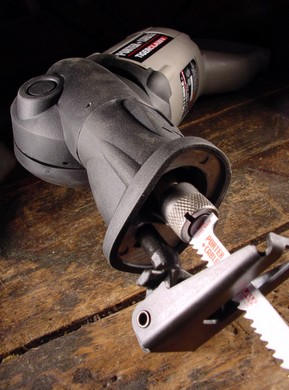 While other power tool brands now jostle for your attention, coloured in every loud shade of neon imaginable, Porter-Cable remains true to its trademark plain grey and black appearance. Just don't be fooled by what you see. Underneath those ordinary exteriors, Porter-Cable tools contain consistently excellent engineering that professional tool users have long recognized as tops. I've spent 15 years taking tools apart, testing them and writing about what I find, and I have yet to discover a chintzy design detail inside a hand-held Porter-Cable power tool. But this quality isn't surprising when you take a look back at the brand's 100-year history. This year marks Porter-Cable's centennial celebrations, and the story of this company reads like a popular novel.
Like many great things in our world, Porter-Cable began in a garage. The year was 1906, and three men — R.E. Porter, G.G. Porter and F.E. Cable — invested $2300 tooling up to manufacture an array of products including tire pumps, gas lighters, machine tools and a particularly elaborate pencil sharpener. Hitching their wagon onto increased industrial demand spurred by World War I, Porter-Cable began building stationary power tools until a 21-year-old whiz kid named Art Emmons was hired as chief engineer in 1921. His vision of the future changed everything for the company.
Emmons recognized something that few others saw at the time. Portable power tools – almost non-existent during the first three decades of the 20th century – offered the promise of huge efficiency gains in the construction sector. Fueled by this vision, Emmons led the Porter-Cable team to produce what must have seemed like an absurd item back them. They designed the world's first portable electric belt sander. Nothing scary there, except that this tool cost more than a month's wages of a skilled tradesman at the time. Imagine, a hand-held power tool that cost more than $5000 in today's money. But just as Emmons predicted, the steep price proved worth it. Efficiency-minded trades people everywhere bought the sander because of the extra work it allowed them to complete, and that was just the start. The hand-held tool revolution hasn't slowed down since.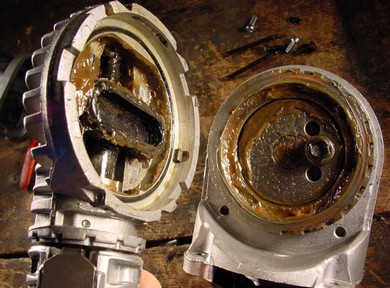 The Porter-Cable design team went on to develop the world's first sidewinder circular saw in 1928 (now a standard item on all construction sites), the first portable bandsaw in 1953, and the first high-speed hand-held finishing sanders in 1963. More recently, Porter-Cable was the first to offer a low-priced biscuit joiner in 1987, a hand-held profile sander in 1995, a portable spindle sander in 2002 and one of my personal favourites, the TIGERCLAW variable-angle reciprocating saw.
All power tool companies now make 'recip' saws, but none do it better than Porter-Cable. This tool is ideal for the demolition phase of renovation work because it cuts through the tangle of wood, nails and pipes you always run into with renos. A unique, articulated design allows the TIGERCLAW to swivel, bend and turn into incredibly tight spaces. That's why this thing is so impressive.
Until I took a TIGERCLAW apart, I couldn't imagine how the body of the tool could bend and twist while the internal workings still moved the blade up and down. But after popping the case open, the genius of the design was obvious enough in its simplicity to make me smile.
The Porter-Cable story leaves me with two things. The first is that slow, steady progress really does add up to something big, even if others put on a bigger show. And this sentiment is certainly a useful reminder for anyone wrestling with a long-term DIY home improvement project. Then there's the issue of tool quality. While professionals understand the value of long-lasting, effective tools, many handy homeowners do not. But the fact is, more than a few DIY jobs I've seen have lapsed into the realm of the impractical, simply because the homeowner was under-equipped with tools too weak and flimsy to do the job. Buy the good stuff and you'll never be sorry.