If you're thinking you'd like to have some overseas real estate, Costa del Sol in Spain is worth considering. It's a world-renowned as a vacation place and for permanent stay. Real estate is available for all tastes and wallets: from budget apartments to luxury villas. And the biggest plus of real estate in the province of Malaga is an attractive Andalusian style and comfortable, well-designed layouts. Villas in Costa del Sol to a foreigner are available at affordable prices and in perfect locations.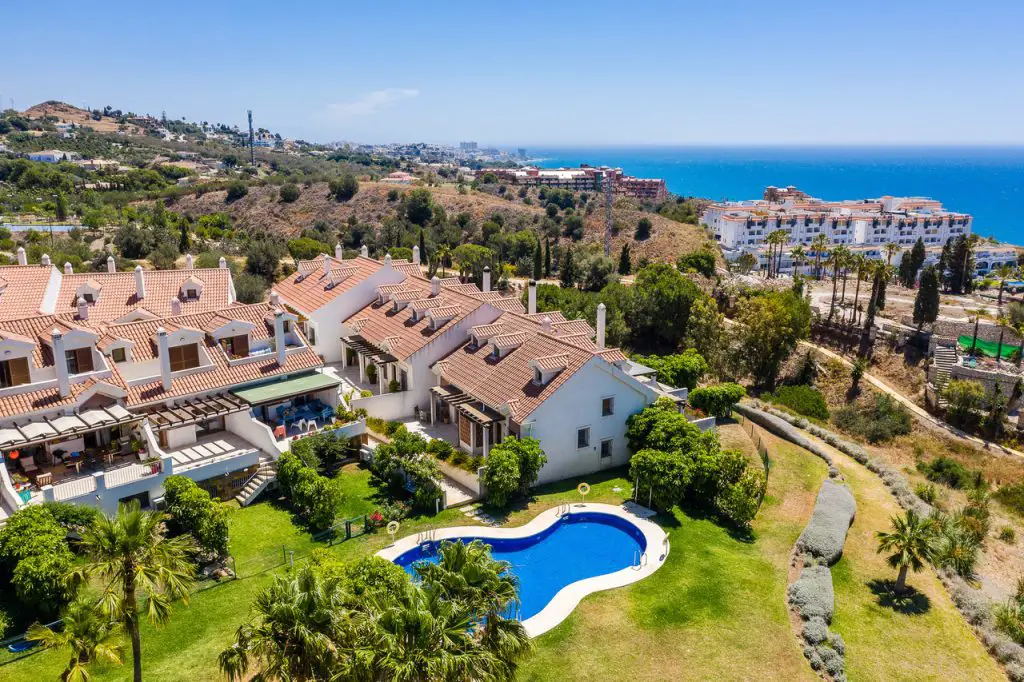 Characteristics of Costa del Sol
The Spanish coast impresses foreigners with its breathtaking panoramas and transparent waters. Here are located the best elite European resorts of Marbella and Malaga, and a dozen other lesser known but quite popular places. Visiting a luxurious resort Costa del Sol, you will experience the following beneficial characteristics:
the title of the sunniest coast in Spain with more than 320 sunny days in a year;
abundance of beaches and secluded bays;
advanced transportation system;
well-developed service and entertainment industry;
a variety of leisure and sporting activities;
various educational and medical establishments;
wide selection of real estate to any taste.
Popular destinations of Costa del Sol
Malaga is the capital of the province of the same name, a city of half a million and a popular Mediterranean resort. It has various architectural and historical attractions.
Marbella is the most popular resort not only on the Costa del Sol, but also all over Spain, synonymous with luxury, wealth and beauty. Bright, festive Marbella falls in love from the very first visit. It is not without reason that many world-famous athletes, politicians and actors have chosen this city as their second residence.
Puerto Banus is the most iconic place of Marbella. This is the center of expensive shopping: boutiques of the most expensive brands are located here. And here is also located the most prestigious and respectable European urbanization.
Real estate in Costa del Sol for foreigners
The coast of Costa del Sol may be roughly divided into the area with expensive real estate and resorts with a cost of housing a little above average. The first half includes, first of all, Marbella with its elite Golden Mile and "New Andalusia" areas. Here you will not be able to buy a three-bedroom apartment or penthouse on the first line cheaper than €750,000. If we move away from the "Golden Mile", but not beyond Marbella, you can pick up small apartments "only" for €300,000.
More modest destinations, such as Mijas or Estepona, offer cheaper options. For a two-bedroom apartment on the secondary market next to the sea will have to shell out about €170,000. If you choose a small apartment on the second or third line in those cities, it is possible to find an option within €100,000.
Looking for a spacious villa, pay attention to Estepona. It is possible to find an exclusive villa for €250,000 close to all necessary amenities. Villas of more than 1000 square meters are available for more than €5 million depending on furnishings and layout.
If you have a desire to buy a villa in Costa del Sol, open the major real estate aggregator Spain-Real.Estate. Beautiful villas from trusted developers are available in different locations. All of them are furnished by talented designers and made of high-quality materials. Such a combination guarantees long service and pleasant interior.
Factors for real estate price variations
The cost of apartments and villas in Costa del Sol varies greatly. As a rule the final price depends of the next factors:
location;
footage of land and a housing unit;
availability of a pool and its size;
proximity to the coast and infrastructure of the city;
number of bedrooms and bathrooms;
interior and furnishings.
Profitability of real estate in Costa del Sol
Regardless of the high prices on real estate in Costa del Sol, there is no decrease in demand among foreign investors. They buy villas on the Spanish coast for a number of reasons.
The opportunity to issue a residence permit by a simplified procedure, which becomes possible after the purchase of real estate of €500,000.
Increase in capital, as no matter what, housing here continues to rise in price.
The possibility of winter holidays in the popular ski resort of Sierra Nevada.
Permanent residence or vacation in a comfortable climate on the seashore.
Access to popular golf, polo, and sailing tournaments.
Getting the status of a successful businessman and joining the world of celebrities and billionaires.
Proximity to amazing natural resorts and white beaches.
High rental opportunities and great passive income all year round.
Conclusion
The Costa del Sol region is an example of the Spanish soul. Passionate toreadors and flamenco dancers, picturesque beaches and snow-white villages, delicious food, as well as luxurious architectural masterpieces and unique works of art, nature reserves and carefree attitude towards life all these welcome foreigners from all over the world.