There's a move afoot on the island where I live to sponsor Syrian refugee families. Enough money for six families has been collected, but there's more to do. As usual in life, money is only part of the deal.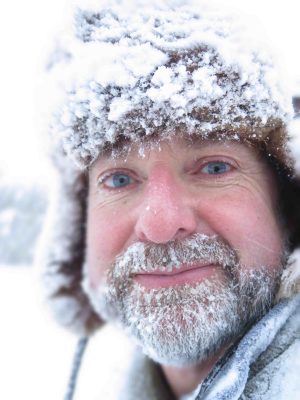 Organizers of the effort are looking for 6 to 8 people per family to commit to work as "teachers" of these people, showing them the ways of life in small town Canada and that got me thinking. For people like these refugees, there really is so much to learn about everything, beginning with the houses they'll live in.
I don't know what Syrian housing was like before the crisis, but I'm sure it didn't include thermostats, water pumps, woodstoves, chimney cleaning, shoveling snow, chipping ice off sidewalks, walking home from the Valumart looking like a snowman carrying plastic bags full of food, operating a snow blower, all without outdoor temperatures cold enough to kill you for months each year.
One of my boys – a guy who dreads winter more than most people – wondered out loud around the dinner table if these people might not prefer Syria to a Canadian winter. He really doesn't understand what he's saying about the situation over there, but it does make me wonder. Our new refugee families will be welcomed with open arms by everyone on my island, but what will the Syrians themselves really think of winter? How shocked will they be by what us born-and-bred Canadians have come to see as normal? I can only imagine, but I might also be surprised.
When you think of Africa, warm temperatures come to mind, but that's not always accurate. The little girl we adopted from South Africa in 2008, Ellie, came from a place of grass-thatched huts that also gets snow sometimes. The photo here was taken in the area where Ellie is from. It's not Canadian-grade cold, but then again, that's not a Canadian-grade house, either.
All this reminds me of a woman I know from Haiti. She was born and raised in that warm country, but came to Canada as a teenager. She climbed into a plane in a place where it was hot enough to fry eggs on dark outdoor surfaces, then stepped off that plane in a northern Ontario town called Manitouwadge, in February, when it was -20ºC. That was decades ago, and listening to her talk today I'm not sure she's ever warmed up.
Keeping warm in winter is something all Canadians need to work at, and the better we do, the more comfortable we are. To make this easier, enter my free contest to win insulation and weather sealing products from CertainTeed and DAP Canada. Click here for one of three chances to win an $800 prize package guaranteed to help keep the tentacles of Canadian winters outdoors, right where it belongs.