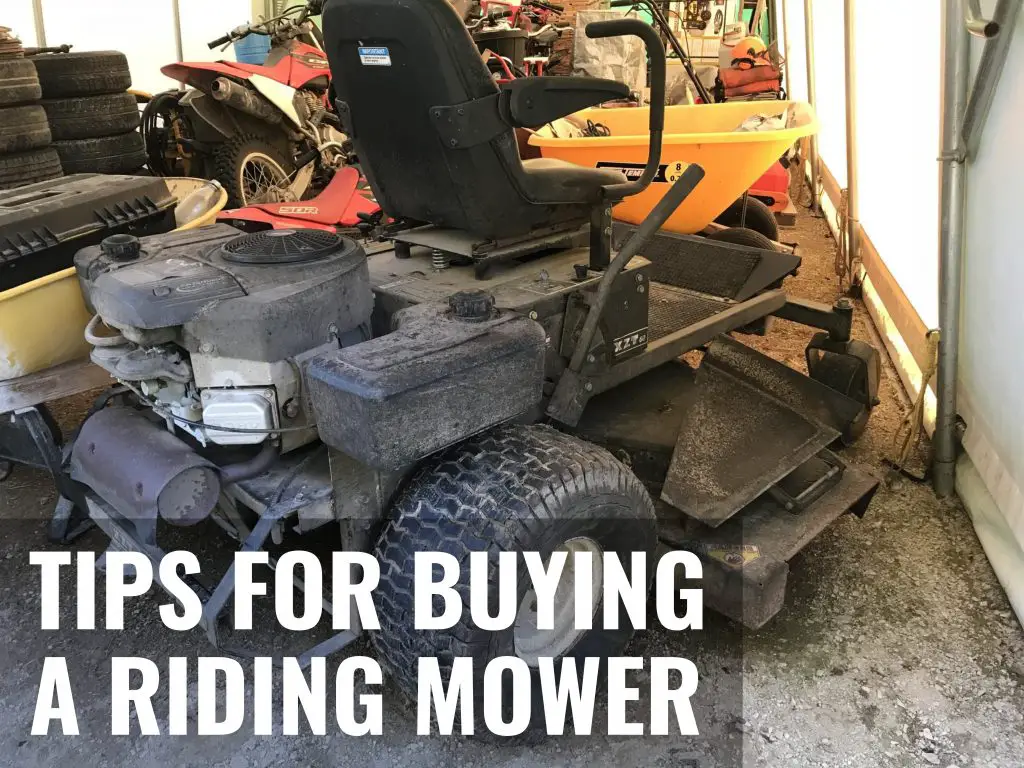 Riding lawn mowers can help make your life easier and your lawn beautiful, but there is a lot to consider before you buy – from where to make your purchase to the features you should look for. Wondering where to start and how to determine which riding mower is perfect for you? Here's what you need to know:
Why should I buy a riding mower?
Long answer short, to make your life easier! If you have a yard or property that's too big for a push mower to reasonably do within an hour, it's time to consider buying a riding mower. Riding mowers are a great piece of machinery to help you mow a large property quickly and with considerably less effort. Who wouldn't want more time enjoying their yard rather than mowing it? 
When should I buy a riding mower?
There are often good sales on riding lawn mowers in the spring, as manufacturers are trying to sell units in advance of the peak mowing season. You can often find discounts at dealers and retail stores, or competitive financing offers, depending on the brand you choose. 
How should I buy a riding mower?
The most important part when it comes to buying a riding mower is understanding your needs – your yard, your preferences, your comfort. As a starting point, consider how much grass is there to mow. The size of your yard tends to determine the appropriate size of mower. 
After that, it's simply a matter of deciding what additional features are important to you – bigger cutting decks, more advanced cutting systems, and other creature comforts like high-back seats, easy-to-use pedals and transmissions. Finding something that can get the job done and keep you comfortable all while fitting your budget will be the key. 
Start your research online, taking a look at both manufacturer, retailer/dealer, and third party websites (you're reading this article, so you're already doing that!). Narrow down your options to a few specific makes and models that you think would fit your needs. Then, if possible, see if you can test drive your short listed mowers. Depending on your location and inventory available locally this may be feasible.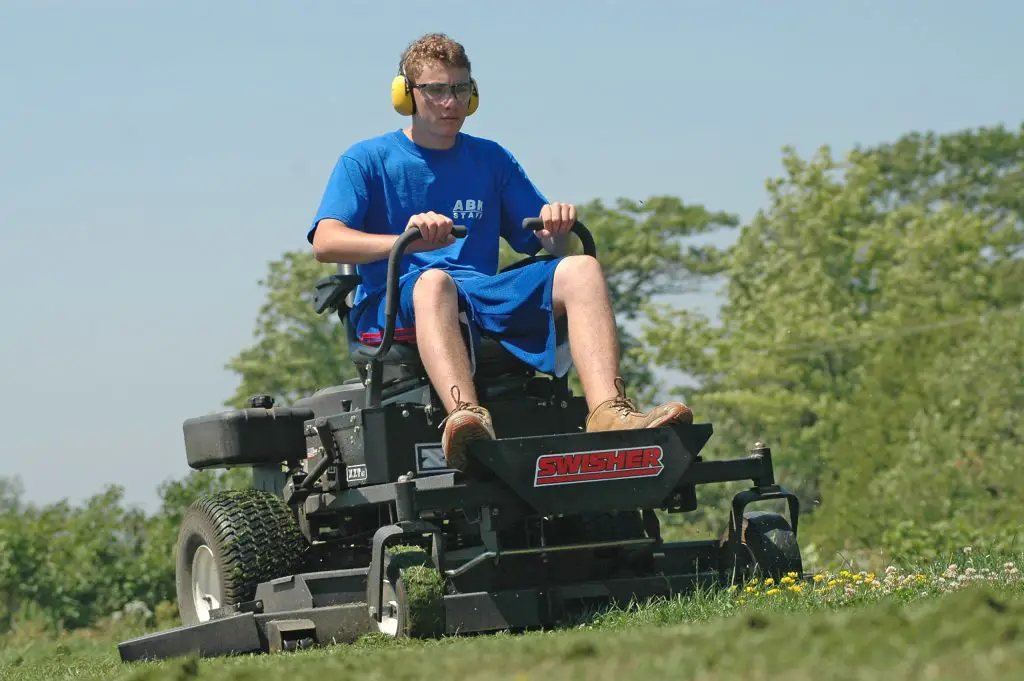 Where should I buy a riding mower?
Here comes the fun part – shopping for your mower. Riding mowers are sold in large retail stores, at local, independent dealers and online. Here are some things to think about based on where you choose to shop: 
At a large retail store: You'll often see a selection of lawn tractors to buy, and while you will have access to a selection of brands with various features at different price points, it helps to know exactly what features will suit your needs to avoid being overwhelmed with options. Big box retailers are convenient since they're very likely nearby and will likely have a wide selection available with various rotating promotions during the lawn and garden season.
At your local independent dealer: Local dealers often bring a huge amount of knowledge and expertise to help you find a machine that's just right for you. In most dealerships, you'll get the opportunity to test drive models you are interested in to really make sure you find the perfect fit. What's more, when it comes time to servicing your machine, your local, independent dealer is always there to offer support. Buying from your local dealer is a great way to get the best service, and to support local business at the same time. While dealers tend to specialize in specific brands, they are likely to offer higher end models than what you find in big box retailers.
Online: Shopping and buying a riding mower from the comfort of your own home has its upsides, and thanks to the rapid rise of online shopping usage in the last year many more brands have rolled out the option on their websites. For example, much of Troy-Bilt's riding mower lineup is available for purchase online now, whereas a few years ago you would have had to visit a retailer.
Beware of shipping costs, availability and time for delivery. If you are planning to buy online, be sure to understand when the online retailer is promising to ship your machine, the associated costs and any additional factors since it's such a large item (the delivery people can't just leave a riding mower hidden under your doormat if you're not there to accept delivery). Another option is to call your local dealer and ask if they offer local buying and delivery. This may be the best of both worlds – a contactless shopping experience, and establishing a connection with your local dealer.
What features should I look for when buying a riding mower?
Reliable and rugged: Reliability should be a big consideration when you are buying a lawn tractor. A well-built deck, strong axles and rugged transmission mean long-lasting performance. A riding mower should last for years to come, so beyond features, take into consideration how the mowers are built and tested. Brands with a long-standing reputation for quality are a great place to start. Take a close look at both professional and consumer reviews.
Good horsepower and cutting performance: Of course, a riding mower has to deliver an excellent cut. When shopping for a riding mower, take a look at how many blades it uses to cut grass, available adjustments to deck positions and cutting height, as well as what the manufacturer has considered regarding deck design and engineering to make it more effective as compared to others. 
Your needs in terms of the horsepower (or in some case cc engine rating, a measure of displacement) can vary greatly. Ultimately, reliability is going to be most important. From there, you may find yourself looking for a more powerful engine to deal with bigger jobs and more difficult tasks such as using alternate attachments. 
Excellent support & warranty: Buying a riding mower is a long-term purchase. It's important to pick a brand that is reputable and can offer the right parts, support and warranty. Afterall, all machines require maintenance, and not being able to find parts or service within a few years of purchase will be frustrating. Even if you are buying online or from a major retailer, take a look at the availability of local dealers who are equipped to service your chosen machine. They are likely to be your first stop for parts of hands-on servicing needs.