In the vibrant world of real estate, the allure of a fixer-upper can often be hard to resist. Some of these unpolished gems offer the promise of a transformational journey. When navigated skillfully it can lead to significant profits. The secret lies in choosing the right home to start with, and performing the right renovations to increase a fixer-upper's resale value. Whether you're a first-time homebuyer embarking on a budget-friendly homeownership journey or a seasoned investor scouting for the next lucrative venture, a fixer-upper can provide  fertile ground for imagination, creativity, and substantial return on investment.
All this said, it can be difficult to decide where to invest your money and get the best return. That's why we've consulted experts from a reputable home improvement blog, and here are home improvement projects to consider to boost the value of your fixer-upper.
Increase Your Fixer-Upper's Resale Value with These Smart Renovations
The beauty of investing in a fixer-upper lies in the abundant opportunities it offers. You get to shape an existing structure to your taste and preferences, infusing your unique personality into every nook and cranny. Moreover, the satisfaction that comes with transforming an old house into a new, vibrant space is simply unparalleled. But the real icing on the cake is the potential to elevate the property's resale value significantly, thus ensuring handsome returns on your sweat equity.
The journey toward enhancing a fixer-upper begins with a clear vision. Identifying the right renovations, those that maximize impact without straining your budget is crucial. Remember, not all upgrades are created equal. Your focus should be on those that enhance the charm, functionality, and, most importantly, the market value of the home. So, let's find out what renovations are best for increasing a fixer-upper's resale value.
Kitchen: The Heart of the Home
The kitchen is the heart of a home. It's where meals are prepared, conversations take place, and memories are made. Therefore, investing in kitchen upgrades is a smart move. Buyers love a great kitchen. Consider replacing outdated appliances with modern, energy-efficient alternatives. Opt for contemporary countertops, such as quartz or granite, and replace old cabinets with sleek, modern ones. Remember, a well-designed kitchen doesn't just add aesthetic appeal. It can also make or break a potentially lucrative sale.
Curb Appeal Counts
The exterior of your home is the first thing potential buyers see, making overall visuals a crucial element of your renovation plan. A fresh coat of paint, well-landscaped gardens, and a welcoming front door can make a significant difference in perception. Consider also investing in outdoor living spaces, such as decks or patios, which have become increasingly desirable in recent years.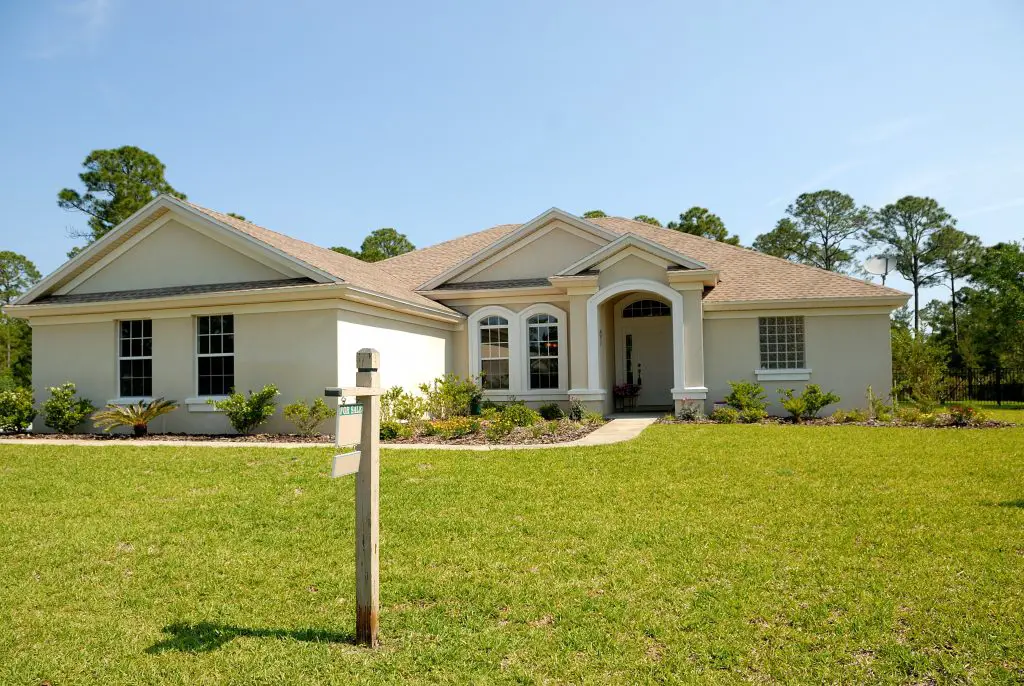 In the process of your extensive renovation, you might find that temporary relocation becomes necessary. When it comes to relocation, especially if making a long distance move, remember the golden rule: leave transport to specialists. Professional movers can ensure your belongings reach their destination safely, leaving you free to concentrate on your renovation project.
Bathroom Brilliance
Following the kitchen, bathrooms are an essential aspect of any home, greatly influencing its resale value. Small updates like new fixtures, fresh grout, or a modern vanity can offer substantial returns. By making your bathroom cozy, you'll also attract many potential buyers. If your budget allows, consider adding an extra bathroom. According to real estate experts, each additional bathroom can increase a home's value by up to 20%.
Storage and Staging: Unsung Heroes
During renovations, storage can play a pivotal role. Renting a storage unit can help you declutter your workspace, allowing for more efficient renovations. The expert team we consulted from Centennial Moving suggests that a storage rental can also be beneficial during the staging phase. A clutter-free, well-staged home not only fetches a higher price but also sells faster.
The Great Room: Expanding Living Space
One smart renovations that increases a fixer-upper's resale value is creating a great room by knocking down walls between living spaces. This open-concept living has become increasingly popular, adding a sense of spaciousness and traffic the flow through the house.
Energy Efficiency: The Invisible Upgrade
It's important to remember that not all impactful renovations are immediately visible. While not as aesthetically noticeable as a brand-new kitchen or bathroom, energy-efficient upgrades can significantly boost the desirability and value of your fixer-upper. Consider upgrading the insulation, replacing old windows with energy-efficient models, or even installing solar panels. These improvements not only reduce energy costs, making your home more cost-effective to run, but they also make it more appealing to eco-conscious buyers. Just remember to keep all bills so you can prove that energy upgrades happened. Energy upgrades aren't things buyers can see directly.
A Fresh Coat of Paint: The Simplicity of Transformation
Never underestimate the transformative power of a fresh coat of paint. Choose neutral tones to appeal to a wider range of buyers. Painting is a relatively inexpensive renovation that can refresh the look of your home, inside and out, giving it a clean, well-maintained appearance that buyers love.
Flooring: The Foundation of a Beautiful Home
Flooring, often overlooked, is the foundation of your home's aesthetic. Old, worn-out carpets or scratched hardwood can detract from your home's overall appeal big-time.
Consider replacing or refinishing your home's flooring as part of your renovation project. While hardwood is often the most desirable, high-quality laminate or vinyl can also offer a beautiful, durable, and cost-effective alternative – much more durable than hardwood, too.
Final Thoughts on Renovations to Increase a Fixer-Upper's Resale Value
In the realm of real estate investment, smart renovations to increase a fixer-upper's resale value can set the stage for considerable profits. With careful planning, creativity, and a touch of hard work, you can turn a humble abode into a compelling and lucrative real estate offering. Remember, the end goal is to create a home that potential buyers find irresistible. A home where they can envision their future, filled with warmth, comfort, and happiness. With these strategic renovation tips, your fixer-upper could very well be the next crown jewel of the neighborhood, offering a desirable living space to buyers and a handsome return on investment for you.