It's been said that "most people live in the city and go to the country on the weekend." Imagine if you could put some of those city aesthetics into something uniquely country? A barndominium is quickly becoming as popular as shipping container homes (and look a lot better).
The concept of a "barndo," or barndominium, is making hay for homeowners and contractors alike. In this article, we'll plow through what barndominiums are, and why this alternative housing concept is cultivating a new trend for urban living.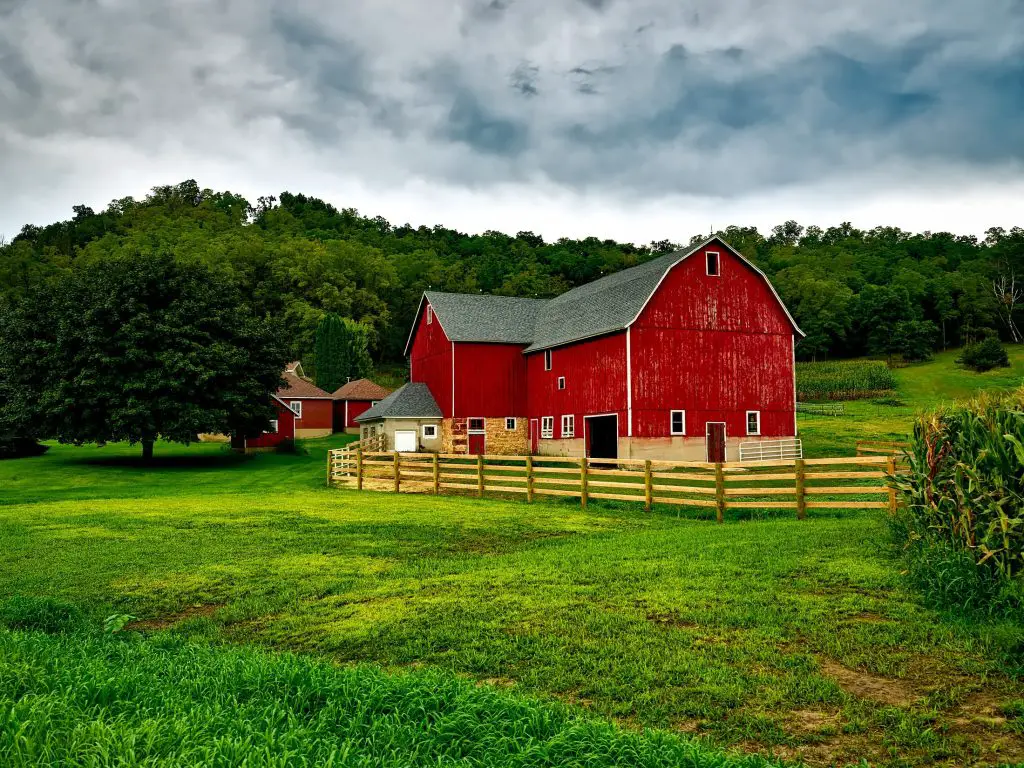 What is a Barndominium?
The word barndominium is the combination of "barn" and "condominium." Like the name implies barndominiums strike a rustic appearance and most frequently combine some sort of living space with functional workspace. While this type of live-work dwelling can utilize an existing pole-barn or other functional structure as a base most of the "barndo's" built since the 2000's are purpose-built metal structures.
The most popular way to build a barndominium is with a barndo kit. These pre-fabricated kits have everything you need to construct your barndo from the walls up to the roof, and most have plans for all cosmetic finishes. It is an option for those who choose to build a barndominium rather than convert existing barns to live or work in.
With options for large windows, open floor plans, and ample open spaces, many contractors see the versatility of a barndominium. You can convert a barn into one or several living areas or fashion it into a stylish office, manufacturing area, or working space. In many areas purpose-built pole-barn live-work space construction can beat traditional finished construction costs by a third or more.
When Did the Barndominium Trend Start?
Live/work spaces aren't anything new. There are examples dating back hundreds, if not thousands of years of humans living with their craft or occupation. In England before the industrial revolution most people lived in a workhouse. In this example working-class peasants might live in one end of the building and their livestock on the opposite end.
While the term Barndominium has origins in the 1970s, the current barndo construction trend has it's roots in a much more recent era. In 2016, barndominiums became popular as an alternative to traditional homes in upscale and rural Texas. The appeal of large, functional family dwellings at a lower price point than traditional construction has caught on and since then, barndominiums have been cropping up all over the place.
Today, many people see the benefits of a barndominium and create beautiful spaces that reflect their personal preferences. Let's look at what makes the barndominium building process a worthwhile approach.
Benefits of a Barndominium Project
Escaping city landscapes to live peacefully in more rural areas is one way to avoid the fast-paced lifestyle that a large percentage of the population deal with daily. However, there are several practical reasons people call a barndo home their dream home.
#1. Barndominium's are Versatile:
The open layouts of many barndominiums mean that you can get your general contractor to customize the interior and create a unique design suited to your tastes. Many barndominiums have been converted into living spaces, commercial spaces, or a combination. A converted barn can be an office, retail shop area, warehouse, gym, or restaurant. You can have the home's exterior retain most of the original barn construction or opt for your barndominium to have a more custom-designed exterior. Barndominiums offer a blank slate for those that have a vision for the type of home they want to create.
#2. Pole-Barn Construction is Faster than Traditional Builds:
Building a custom home from scratch can take a long time. Whether building from a kit or utilizing an existing barn structure the time savings versus traditional construction methods can amount to incredible value and cost savings. Pre-fabricated barndominium kits can be assembled in as little as 2 weeks in some areas. Depending on the internal finishes you can have a house in half the time a traditional construction project might take which translates to cost savings on your end.
#3. Barndominiums are Adaptable: 
By starting with a "barn home" created inside the structure of the building allows for . You can easily add additions in the future since most barns are easier to work with than a conventional style building. Due to the open floor plans and square footage, you can adjust the interior walls to accommodate new rooms or move rooms around.
#4. Modern Barn Homes are Durable:
Barndominiums are often steel or metal structures and are more durable than most other building materials. Metal barn homes will withstand the elements and extreme weather conditions and remain structurally sound much longer than wooden building materials.
Typical metal siding or roofing can last up to 60+ years. However, a pleasant Sunday afternoon drive through the country will show you several century-old barns still standing and looking as new as they did the day they were built. With the use of massive wooden beams and the help of skilled builders, these wooden structures can last as long as their metal-and-steel counterparts.
However, as the old saying goes, "times change." Over time, metal replaced wood for a few good reasons. It is easier to put a structure together with metal roofing and metal walls than with most other materials.
Also consider that most of the building materials used today are not the same quality as the wood your great-grandpa was using when he constructed his first barn. That's not to say you can't find the same quality on the market today, but expect to pay more than you would if you use metal.
If you do want to build a traditional wood barn lodgings, be sure to check out my pole-barn construction primer. It's chock full of good ideas that can help with building a DIY barndominium.
#5. Barndominium Construction is Lower Maintenance:
A steel or metal barndominium is not only cost-effective and easier to install than most other materials but also requires little maintenance to keep it looking brand new. However, because of sun, rain, snow, and wind, you may need to paint the roof and walls every decade or so.
You may also need to examine exterior areas where there are pipes and vents to ensure they are still sealed properly. Mostly, you won't have to do much with the exterior surfaces of a metal barndominium. If you're looking for low maintenance, a metal barndo is it!
#6. Barndominiums are More Affordable than Traditional Construction:
According to the most recent NAHB 2019 survey, the total construction cost for a basic 2,594 square-foot home was approximately $296,652. This is equivalent to the same total as the contract price for a 2,333 square-foot home calculated by the 2020 census bureau. Home construction costs can vary a lot according to location, home design, and finishes, but the price per square foot for your own barndominium can be considerably lower than the price per square foot of new home construction.
The average cost to build and finish a barndominium can vary by location but can be as much as 40% cheaper than traditional home construction depending on the level of finish.
Not so fast though, the cost savings aren't across the board. Smaller barndo units below 2000 square feet lose some of this cost-savings advantage over traditional home construction.
#8. Barndominiums are very Energy Efficient:
Since most barndominium kits use an engineered outer envelope,  they're already very energy efficient. Things like spray foam insulation and double and triple glazing low emissivity glass windows can be included in the construction and add to their energy efficiency. Certain kinds of metal roofing is another way to cut the costs of your utility bills in your barndo. These metal roofs are designed to have high reflectivity ratings and, in the process, have exceptional energy-conserving properties.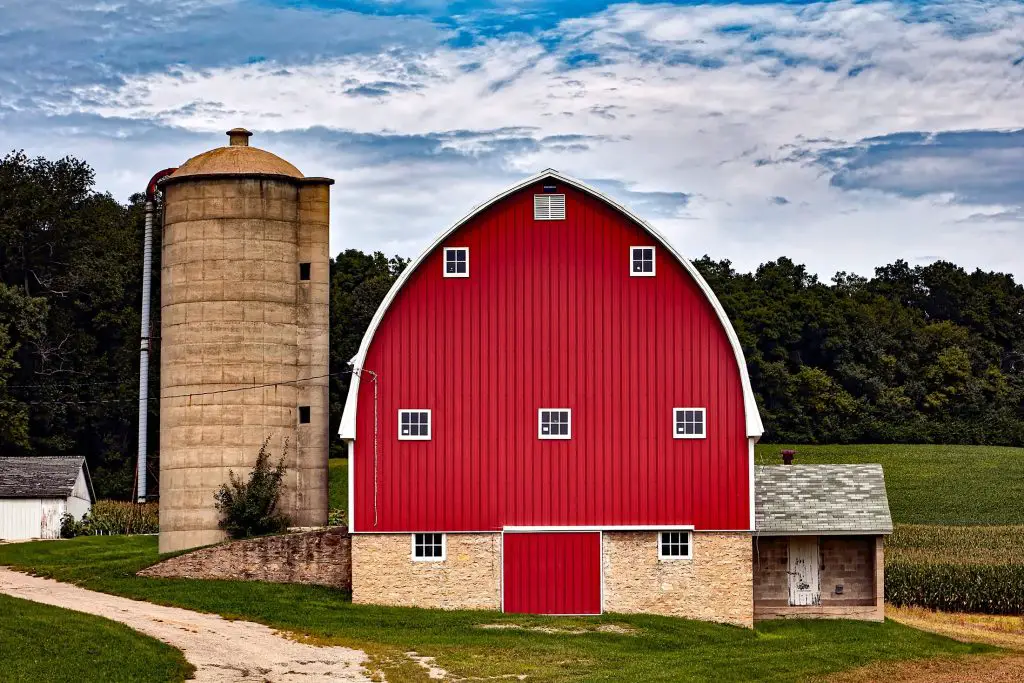 The Common Features of Barndominiums
Barndos tend to be created based on the floor space size, but just like traditional homes, you can include a variety of the same features suited to your style. However, one thing remains constant, barndos tend to be built based on the look and feel of traditional barns. Some of the more common features you can find in most barndominiums are:
Rustic wooden staircases
Large wooden doors
Very high ceilings
Visible wooden beam supports
Energy-efficient windows and skylights
A concrete slab foundation/floor
Wrap-around porches
Large interior rooms
Create Your Own Barndominium Style Living Space
Whether you've got a traditional barn to convert or are building a barndo from a kit, you may choose to preserve the barn's traditional and original look by keeping most of the details such as beams, lofts, and functional interior doors. Conversely, you could decide to make the living space look more like a traditional house and have the comforts of home without the feel of living in a barn.
If your budget is a bit bigger, there is no limit to what you can do with your barndominium. You can go all out with hardwood floors, granite countertops, crystal chandeliers, a home gym, entertainment room, hot tub, and more! Still, the budget-conscious DIYer can build and finish a 2000 square foot barndomiunium for as little as $50-$75 per square foot or less (in 2021).
You can allocate as much or as little of the space as you want as functional working space. There are endless options. There is no right or wrong way to design your barndominium, so have fun and make sure it reflects everything you want or need to feel comfortable or be productive.
The Cons of Building a Barndo
We've looked at many pros as to why a barndo is a great idea. But, are there any drawbacks? If you are considering building a barndo for residential or commercial purposes, here are a few things to think about:
Hidden or Extra Costs
Although building barndominiums can cost less than traditional homes, this doesn't mean that there might not be hidden costs that surface. If you plan to live or work in the space, then you still have to factor in things like properly installing plumbing, windows, doors, and an HVAC system. You'll also have to consider permits and the cost of labor. Plan your build or conversion carefully so that you can consider those things. It will save you a ton of headaches trying to make the space functional but comfortable.
Materials are at the Mercy of the Market
Traditional home building prices have gone up alongside lumber and labor shortages which aren't as much of problem with modern Barndominium kits, but that doesn't mean that you won't want to shop around or time the market when building a barndo.
Britt Maggio knows a lot about steel prices. He's the president of Damco Marine, a leading broker houseboats, boats, and barges for sale located in southern Louisiana. All new marine construction is bid at the mercy of market forces, and things have been tough for the maritime construction industry. According to Maggio "Supply line shortages due to the Covid-19 pandemic have thrown the price of rolled steel through the roof. Hardly anyone is building new barges and the old ones are getting harder to find which is driving the price up."
Higher steel prices have a big impact on the price of barndominium kits, and shortages in the marketplace can lead to lower quality steel being used to manufacture things. Being aware of the market conditions when you buy can save you big money on your build.
Local Laws and Permits for the Building Process
Any accessory dwelling unit (ADU) may be subject to local requirements when it comes to permits. These requirements may affect your ability to carry out construction on a barndominium. Be sure to consider your own budget and factor in any permits you may need before you decide to build.
Is Everything up to Code?
If you think building a barndominium from an existing barn is easy, it might not be. Barns are never built to residential codes, and there might be zoning issues that prevent conversion to a living space in your area. Check with your local zoning office, city hall, or other local and municipal planning boards to be sure.
Insulation Is Essential
Real barns are never insulated initially, so you'll need to think about proper insulation as you plan and work. When it comes to making sure your space will be warm and comfortable, hire a reputable company that uses the best insulation and make sure you never cut corners. Spray foam is a particularly excellent option for many places in barndo construction. This is especially true if the barndominium is built with existing walls and a roof. If you have this appropriately insulated will save costs of heating the barndo and help make it liveable year-round.
Is a Barndominium Your Best Bet?
The idea of living in a converted barn might not be everyone's cup of tea. It usually has a "barn" look to it. However, with all of the new alternative housing options available today, such as container homes, tiny homes, and work/live spaces, barndos can be just as accommodating, functional and stylish. If you're cultivating plans for a new living space, consider the possibility of a barndo.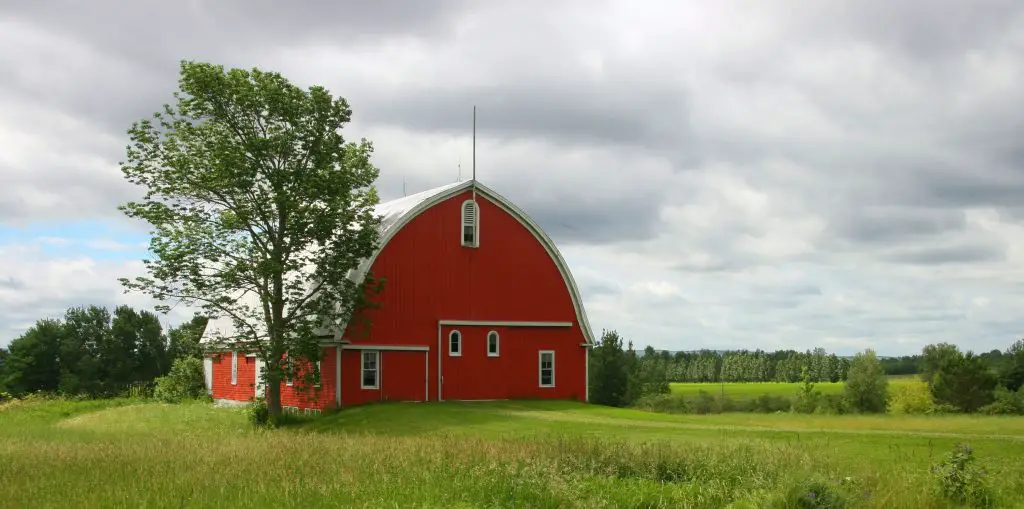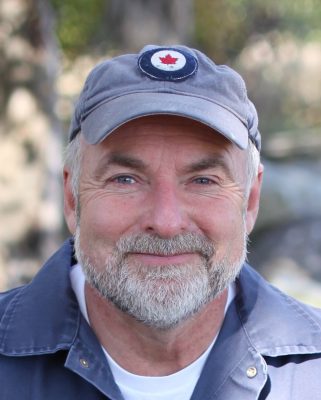 I hope you found this article useful. Please consider helping to create and publish content like this. Click the "buy me a coffee" button below for a fast, safe and simple way to contribute a few pennies to my cause. Thank you very much!