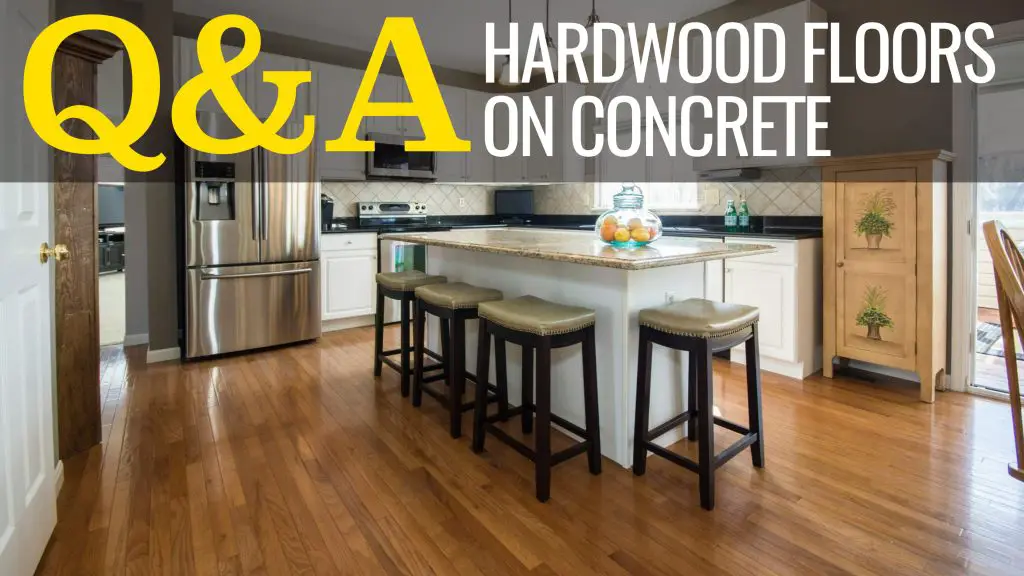 Q: Can hardwood flooring be installed on concrete?  My parents' house is about 60 years old and the floor is made from a poured concrete slab at ground level.  We've been told wood can't be installed on concrete and they need to use laminate.  Is this true?
A: Actually no, the warning you've been given is wrong. You can install hardwood on concrete. I know for sure because I've done it successfully several times. Begin my putting down a heavy plastic vapour barrier, seal the edges and seams with caulking, then fasten 3/4"-thick plywood onto the concrete with Tapcon screws driven into predrilled holes in the concrete. This plywood gives you the wood you need to nail down traditional tongue and groove flooring in the usual way, either with nails or flooring staples.
With this kind of vapour-proof plywood base, your parents only need to decide between factory-finished hardwood or site-finished. If your parents have infloor heating, they should choose engineered hardwood instead of solid hardwood. You can see a piece below. Engineered products have real wood where it counts on top, but it's bonded to an inert, plywood base underneath for stability. Solid wood over radiant infloor heating will likely warp in time. It certainly will shrink. Another thing to consider is insulation value. Two layers of wood over the concrete totalling 1 1/2″ of wood will impair the transfer of heat upwards from the concrete. It's insulation in the wrong place.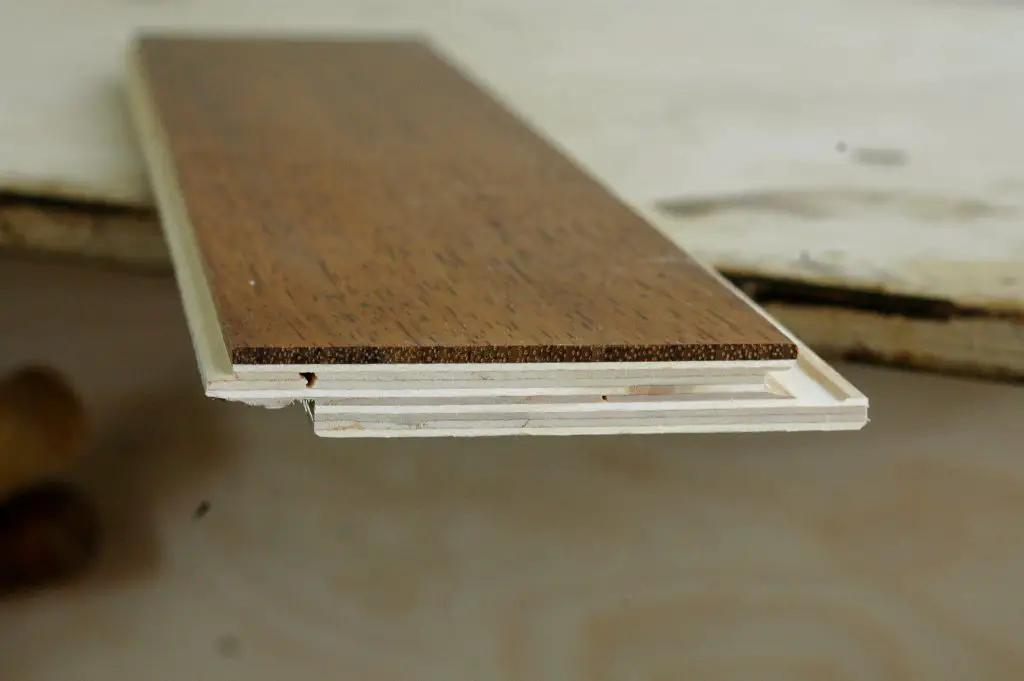 Floating laminate flooring needs a very flat surface on which to rest, and a 60 year old concrete floor could quite likely have undulations that'll cause the laminate to move underfoot and make noise. This is where a product called luxury vinyl plank (LVP) can really shine. It's factory finished, it's made by many manufacturers, and many kinds look amazingly like wood. Besides extreme toughness, LVP is also flexible so it conforms to irregular surfaces just find. The only time I wouldn't install hardwood on concrete is if the area was in a basement. Moisture can cause problems with real wood when it's used below ground.
Got a wooden floor with a worn finish? Watch the video below to see how I fix bad wooden floors without major sanding.