In a world where most everyone believes that a worthwhile building foundation is always made with some kind of masonry, it seems crazy to create a new home or addition sitting on nothing more than walls of foam and wood buried in the ground. But reality is surprising sometimes, and 25 years of experience proves that masonry isn't the only way to build a foundation. In fact, it may not even be the best way.
Warm and Dry By Design
Structural insulated panels – also known as SIPs – are factory-bonded assemblies made with wood-based sheet goods bonded to each face of insulating foam. Foundations made of pressure-treated SIPs are the most advanced form of wood foundations, and if you set aside your knee-jerk reaction against something as bizarre as a foundation made of plywood and foam, you might be surprised by the advantages that SIP foundations offer.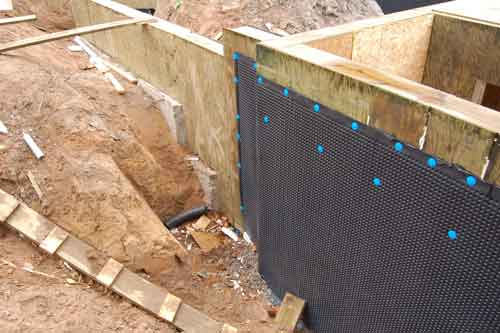 SIP foundations have been code-approved for decades. They create a warm, dry and easily finished basement space, and that's why they're growing in popularity. They endure because of the plywood that forms their outside face. It's treated to resist rot and this makes all the difference. Installation methods are also part of the reason SIP foundations are reliable, and keeping water away from the structure is where it starts.
After panels are assembled, the outside surface of SIPs can either be covered with a waterproof polyethylene membrane before backfilling with 12" of crushed stone from footing to grade, or covered with plastic underneath an additional dimpled vertical drainage membrane applied over top before backfilling with soil. Either way ensures that water drains downwards and away from panel walls, even though water isn't the big problem you might think.
In 1994, a home on a SIP foundation in Dunnville, Ontario experienced a sump pump failure while the owner was away. The area has a high water table and four feet of bilge sat in the bottom of the basement for 8 days before the trouble was discovered. Analysis of the SIP foundation after draining found there was no structural damage beyond surface swelling of the OSB.
Faster, Simpler Construction
Materials for a SIP foundation cost about the same as a poured, non-insulated concrete foundation, but construction happens faster. It takes 1 or 2 days to put up a SIP basement once the footings are in place and cured. SIPs also deliver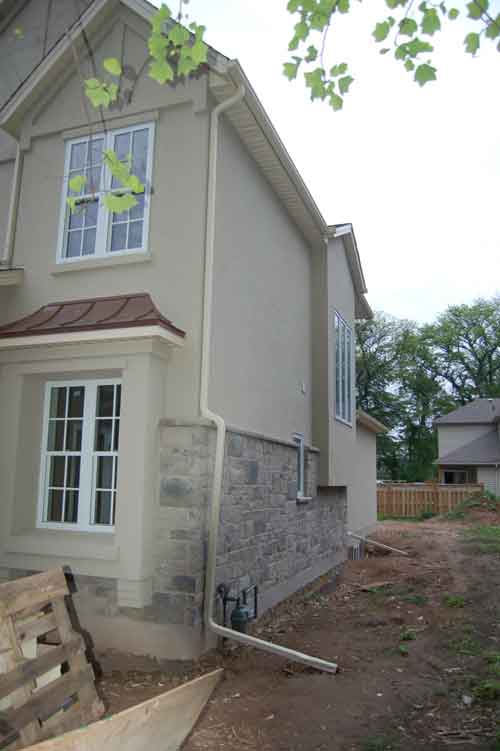 warm, dry basement spaces that are drywall-ready and never crack. Panels come from various manufacturers in standard 4-foot widths and different lengths. You'll find 8, 9 and 10-foot panels for foundations containing a basement, and 4-foot long panels for frost walls.
The bottom ends of SIPs straddles pressure-treated construction lumber that's bolted to the top of the footing. Corrosion resistant fasteners driven through the sheet material on both sides of the SIPs sinks into the lumber, locking the wall straight up and down. It's a surprisingly solid way to secure walls, with more strength added later as the floor structure is built. In fact, if you don't get the panels perfectly plumb before anchoring the bottom ends, forget getting them straight afterwards.
Running wires and pipes through SIPs is simple. You're free to make any vertical channels you like in SIPs without affecting strength, though horizontal cuts are out of bounds. Run wires and pipes horizontally through the floor frame above, then drop them down vertically, through channels, wherever they're needed on walls.
Pressure-treated wood foundation SIPs do make it faster and easier to build basements, but like most kinds of progress it takes time and information for people to see beyond the usual way things have always been done. And while this is especially true in the construction business, SIP foundations are one innovation that's got a long enough track record to be a pretty sure bet.
This article originally appeared in HouseWorks on August 20, 2011.