Welcome to the Cozy Cabin Course!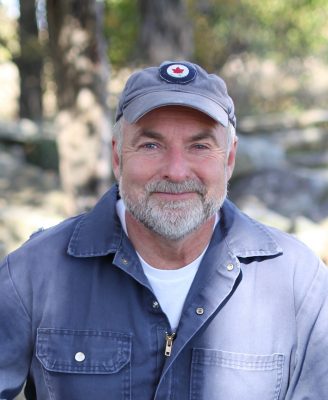 Thank you very much for being part of this course! I'm Steve Maxwell and I appreciate the chance to work with you, and to provide you with the information and guidance you need to make your cabin dream come true – whether you plan to build it yourself or get help from a professional. I know what's like to have a vision of a great little place in a beautiful location, so I share your enthusiasm.
This is a very detailed course, with videos, plans, lessons and the chance to interact with me directly by email. All the information you'll receive is based on an actual cabin we designed and built on our family property. The "original" Cozy Cabin is where my oldest son, his wife and their little girl live. I've been building everything from homes to cabinets since the mid-1980s, and I love to share what I've learned.
Below you'll find a full list of all the course elements, clickable so you can go anywhere you want in the course, whenever you want. Bookmark this page so you can refer to it as you work your way through the course. Go ahead, click away, and explore things any way you want for now, but when it comes time for serious learning, follow the order of the contents listed below in the Table of Contents box on the right side of each course page.
Before you go on, tell me about yourself and your cabin plans. Send me an email and explain the location you have in mind for your cabin, your ideas for how you'll live in the place (seasonal or full-time), and anything about your background and experience with building.
Click below to begin learning . . .